20 Ideas for Your Cleveland Backyard Wedding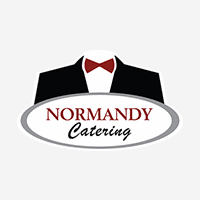 by Normandy Catering
There's something super special about kicking off your married life together in the backyard of a place that you consider home. Whether it's your childhood home, your first home together as a couple, a family home—backyard weddings allow you to exercise a certain level of creativity to make the space your own, while also making even more memories in a place that's already dear to your heart!
While getting creative with a blank canvas venue like a backyard can be incredibly exciting, the number of ideas swirling around can also become overwhelming. It's never a bad idea to simplify! We've compiled a list with backyard wedding ideas we love to help you narrow down your vision for your big day. Let's dive in!
Site note, if you'd like some planning help, we encourage you to check out our Cleveland wedding catering services.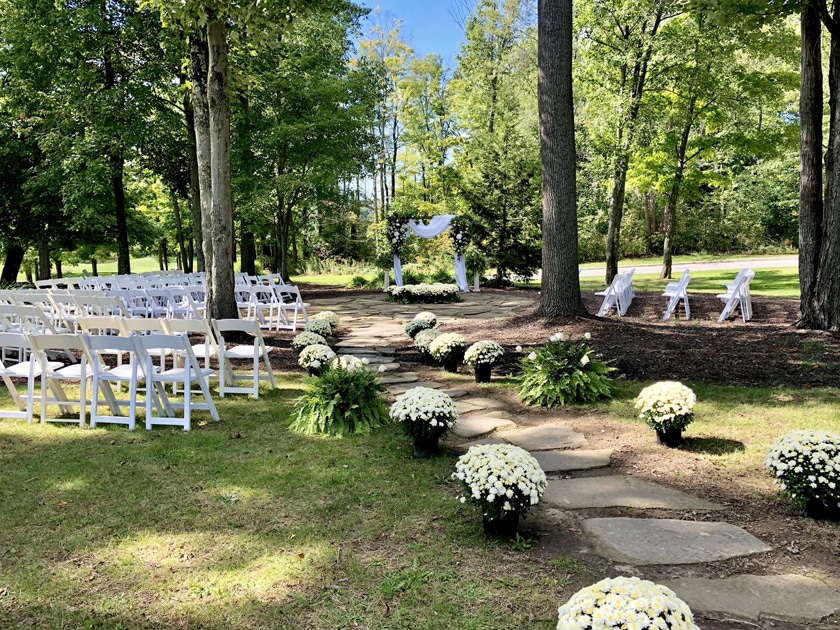 Design and Décor Elements for Your Cleveland Backyard Wedding
There are so many ways to incorporate romantic lighting to transform the ambiance of your backyard. Think string lighting, lanterns hanging from trees and lining walkways, chandeliers hanging from the trees or lighting in a tent.
You're going to want to have a rain plan, and the easiest way to do this is to build it in with a stunning white peaked tent that will create a dreamy backdrop, while also serving as a shelter. Add a hard dance floor to the tent so you can dance the night away in your heels if you want to.
There are so many opportunities to get playful with seating arrangements at an outdoor wedding. Create luxurious lounge areas around the yard, utilize long tables or a mix of square and round tables for the reception under the tent and configure your ceremony seating in a half-circle shape. Make it your own!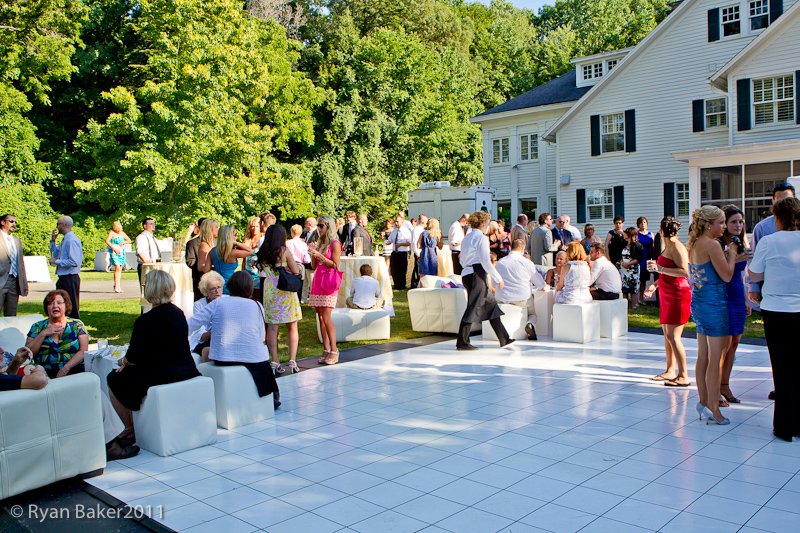 Signage is key at any wedding, but it's especially fun with an outdoor wedding where you don't have to match the style of the venue. You can use chicken wire with wood frames, all wood signage, plexiglass, windows, mirrors—you name it! You can typically browse sites like Etsy and get homegrown artists to custom create all your signs for the big day.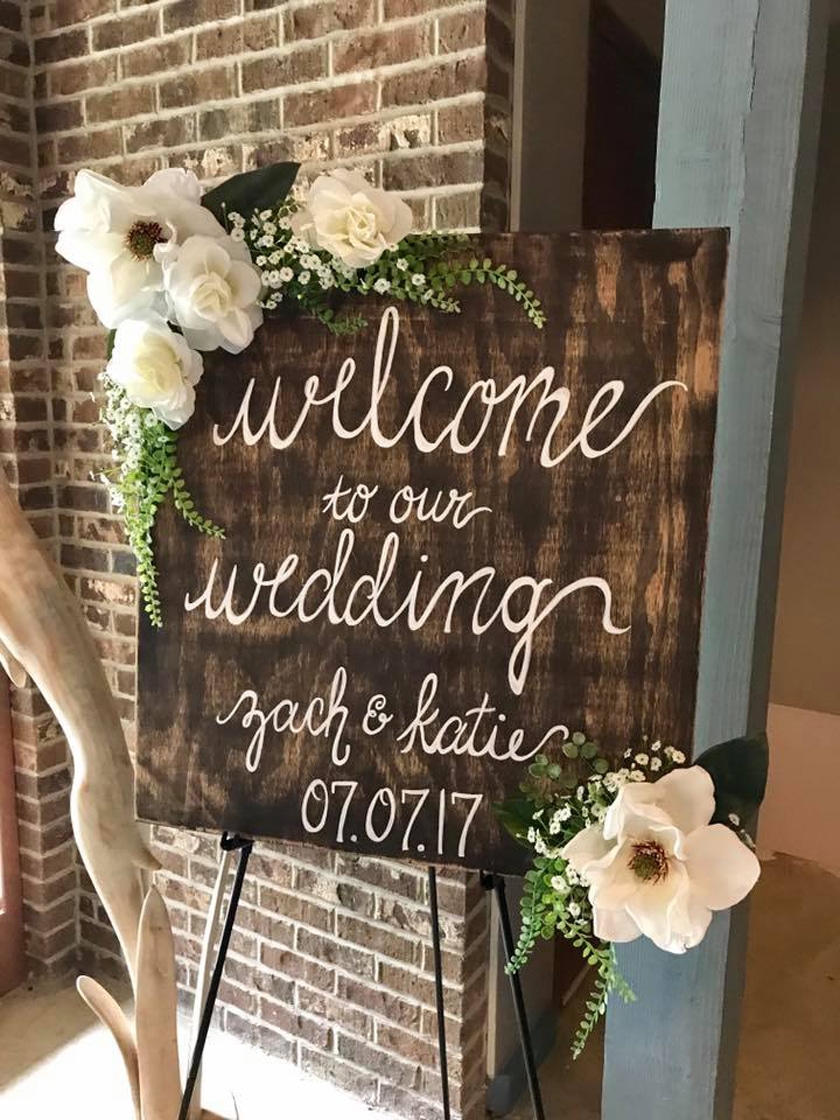 Beautiful Blooms
Natural settings are only enhanced by florals! Take your favorite flower combinations and use them to enhance the surroundings with bountiful centerpieces, greenery table runners and more. You can even do hanging arrangements in the trees to accent your ceremony or reception space.
Foodie Inspiration for Your Cleveland Backyard Wedding
Outdoor BBQs are the basis of so many backyard family memories, right? Use that as the theme for your wedding catering! Normandy offers a full BBQ wedding menu complete with options like BBQ brisket, pulled pork or southern fried chicken with all the fixings and tasty sides.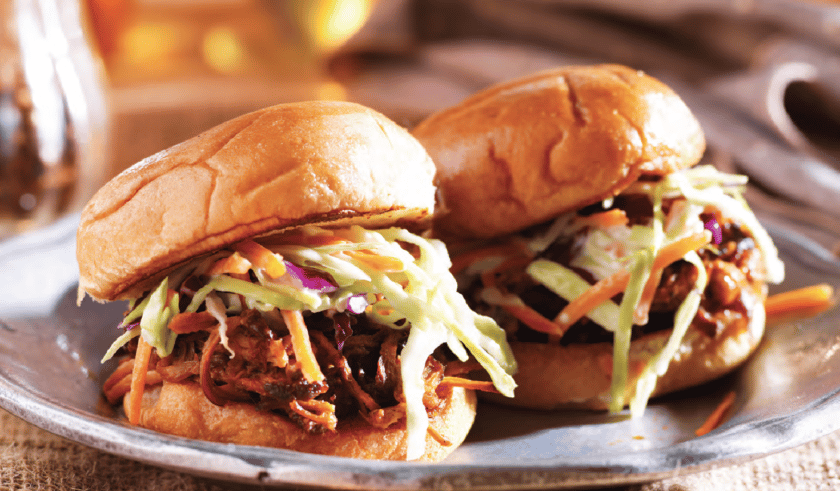 Bring a little bit of New England summer inspiration to your backyard wedding with a clambake theme! Our clambake menus are complete with all the clams, lobsters and clam chowder your heart desires for a nautically inspired evening. We also can add steak and chicken for the land lovers.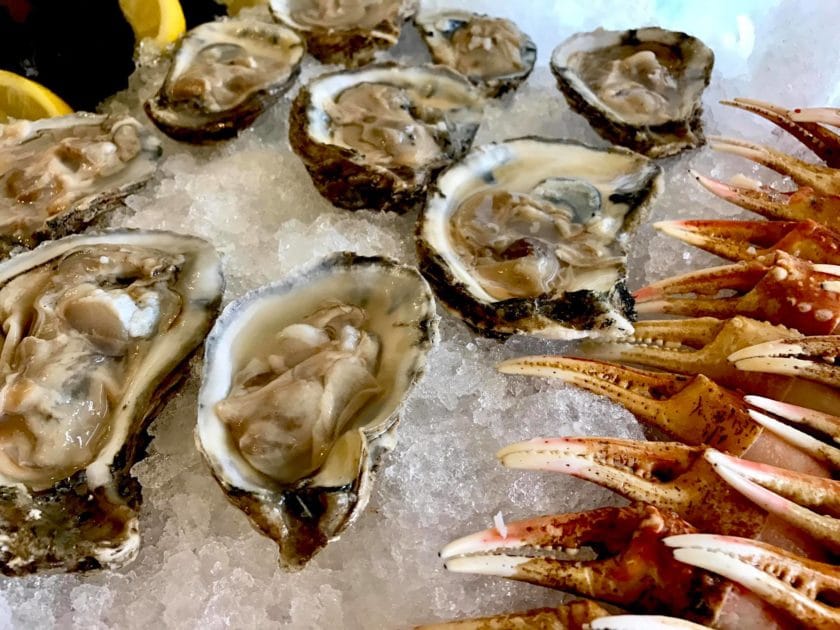 Who doesn't love a backyard picnic? Our picnic menus allow you to choose your favorite picnic staples to enjoy with your guests from a few different themed picnic menus that are sure to please everyone!
Late-Night S'mores Bar
There's nothing that screams backyard fun quite like s'mores. Set up a s'mores bar complete with an assortment of Normandy's housemade marshmallows, graham crackers and chocolate.
Activity Ideas for Your Cleveland Backyard Wedding
An outdoor wedding isn't complete without a little friendly competition! Think custom cornhole boards, bocce, croquet, giant Jenga, life size chess…the list goes on!
Photo booths are always a great way to commemorate your wedding day, not only for you but for your guests too! Get creative with an outdoor photo booth. Imagine a Polaroid frame hanging from the trees or set up a dreamy greenery wall customized for your big day. Set up a table with a photo book for people to leave their shots with a note for the happy couple.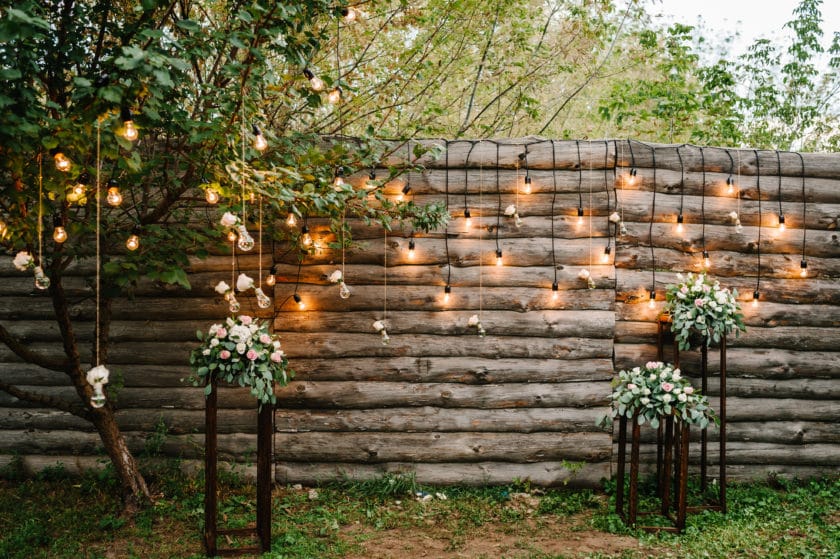 It's always nice to have something to remember your day that you can display later as décor in your home. Get a custom crafted wood cutout of Ohio with your names and wedding date scripted across the top. Then, set it outside with white markers so your guests can sign it as your guest book. Hang it in your living room for a reminder of your magical day for years to come!
Favor Options for Your Cleveland Backyard Wedding
Stick with the outdoor theme and give guests seed packets with the phrase "let love grow." They'll have a special memory to cherish in their own backyard for years to come! Consider displaying them in a fun way like a wheelbarrow filled with hay.
Set up your favors during cocktail hour so they can actually use them during the reception! The perfect option for this style is Cleveland coozies to keep their drinks cold all night long.
Succulents are super trendy these days. Everyone loves to have them on display at home, so grab them for favors and put them in a cute pot with your names and wedding date.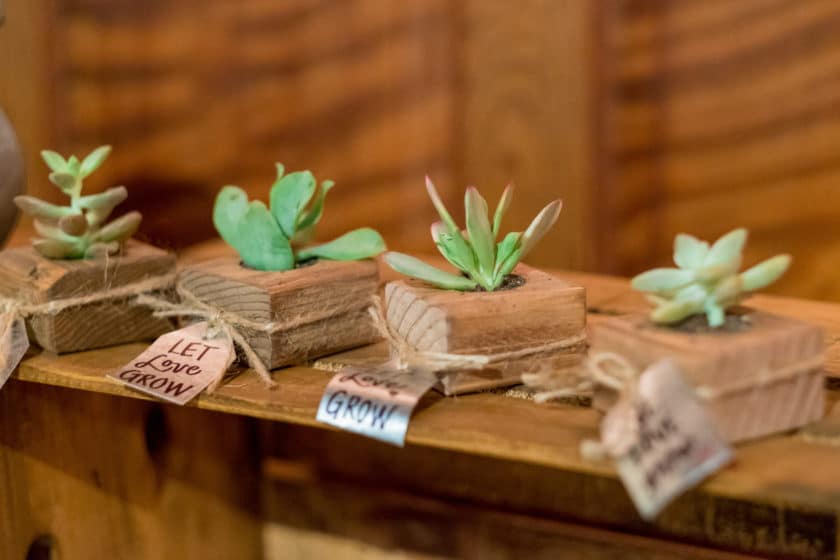 Shawls or Blankets
If you're getting married in the fall, provide blankets or shawls at the "entrance" of your ceremony area with a table setting.
Ceremony Ideas for Your Cleveland Backyard Wedding
You want to add a little romance and backdrop to your ceremony. Play off the natural surroundings and set up a wooden arbor draped in all your favorite greenery and florals.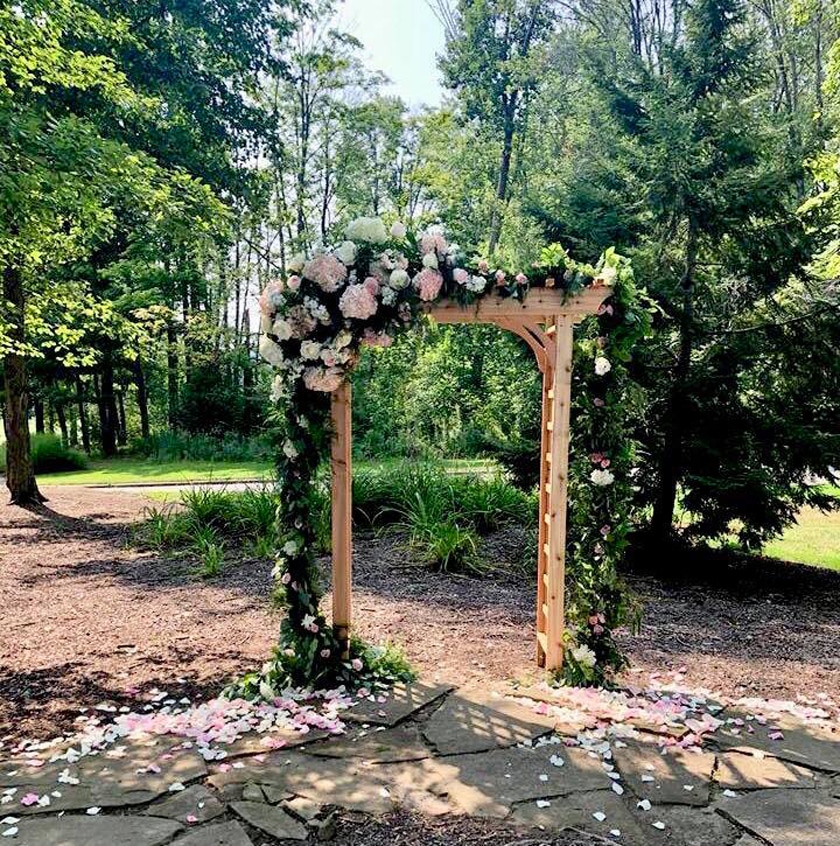 Haybale Seating
To add a little comfort to your ceremony and save your lawn, consider alternate seating options like haybales draped in blankets. They'll add to the outdoor ambiance while also saving you some money and hassle of setting up individual chairs for both the ceremony and reception.
Self-Serve Beverage Station
On a hot summer day, what's better than an ice-cold glass of lemonade? Have a self-serve beverage station so guests can grab a beverage to keep cool during the ceremony before the celebrations begin!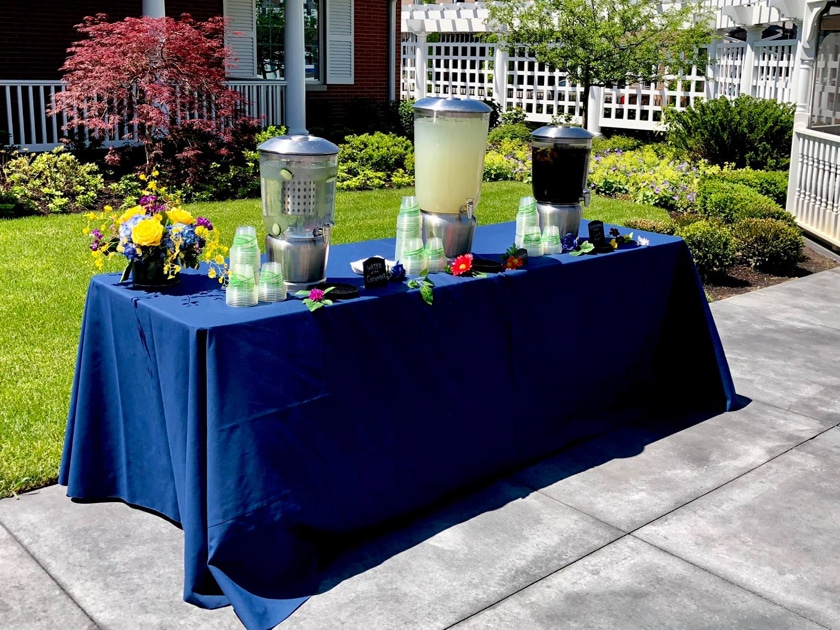 Hire a Ceremony Guitarist
There's nothing more romantic than a solo guitarist playing your favorite song as you walk down the aisle to meet your partner. Backyard audiovisual can get a tad tricky, so rather than having to deck out two spots for ceremony and reception, simplify the music in one area with this trick that also adds character!
Ready to Plan Your Cleveland Backyard Wedding?
Can you imagine it yet? We can't wait to help you dream up the most magical backyard wedding! Get in touch today so we can start brainstorming all the little details and a delicious menu together.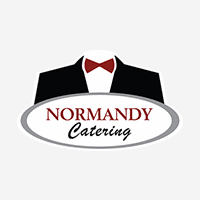 Meet the author
Normandy Catering is a leading Ohio caterer and food service provider. We believe that ingredients and passion make all the difference when it comes to taste. That's why we source local, organic and sustainable food whenever we can. We also believe that the good food should make you feel good. We'd love to help you plan the perfect event.