Fully Managed
Contract Food Services
We deliver fresh, affordable food experiences to Cleveland's leading companies, schools and institutions.
Custom Dining Solutions
Local, Fresh, Affordable
As a leading Cleveland foodservice and support services company, Normandy Catering delivers great experiences. We serve corporate cafes, hospitals, rehabilitation centers, schools, universities and more. Today's diners expect fresh, appealing food at affordable prices. Normandy Catering has met that demand with its long-standing commitment to locally sourced fresh fruits, vegetables and other foods. Before it was "cool" to do so, we advocated sustainable agriculture practices and organic farming. Our business practices of low-waste packaging and use of local supply lines have been both green and bottom-line smart.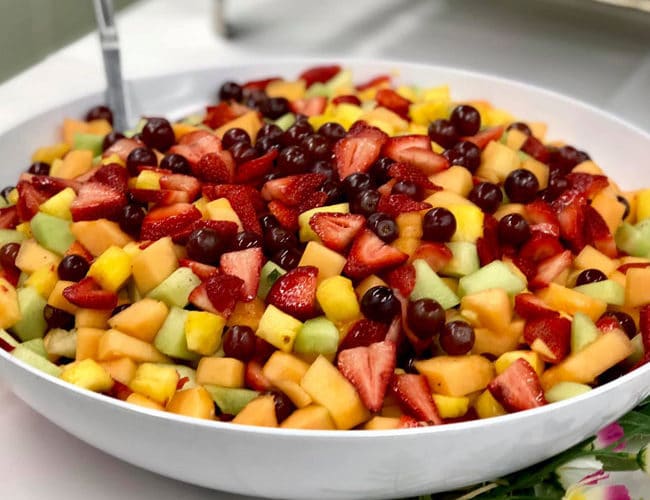 Healthy Options at the Right Cost
FDA, USDA & County Inspected
Whether you are seeking a long-term, on-site relationship with a food service vendor or need a simple vending solution, we will develop and implement a plan that helps you offer healthy food choices that reduce your overall cost. We offer a range of options that suit all dietary preferences including vegetarian, vegan, gluten-free and dairy-free. We can also craft menu options based on specific diets including keto, low-carb, paleo, pescatarian and more.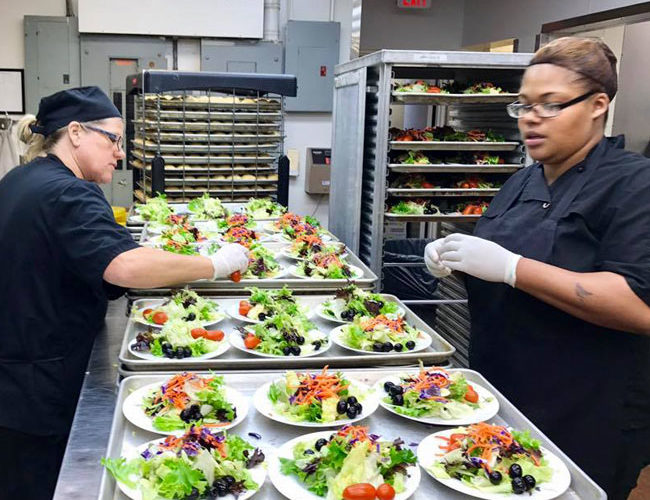 Our Food Philosophy
Good meals should make you feel good
We source local, organic and sustainable food whenever possible. It's been our food philosophy for over 40 years.
Learn More
Industries We Serve
Custom Solutions
Table service or cafeteria-style dining, vending machines or special event catering—we offer custom solutions to fit your budget and space requirements. We work with both businesses and nonprofits, like Hiram House Camp, where we've been the food service provider for over 30 years. Our personal service continues throughout the business relationship with Normandy's on-site managers, who are knowledgeable, professional and responsive. Our local keeps our customers happy and makes Normandy Catering a local success story.