All-in-one
Cleveland Social Event Catering
Ready for your event
From galas to graduations
Let's say you're hosting a baby shower for your favorite mother-to-be. Or maybe you're planning the holiday party of the season and want to invite friends from near and far. Whether it's a class reunion, a bar/bat mitzvah or any other special celebration, we'll take on the hard parts while you focus on fun. Choose one of our chef's selected menus that are all made from scratch using the best local ingredients. Or customize your own! Normandy Catering has years of experience coordinating Cleveland's social events, both large and small. We will provide the professional, friendly service, detailed planning, extensive resources and flexible menus to match.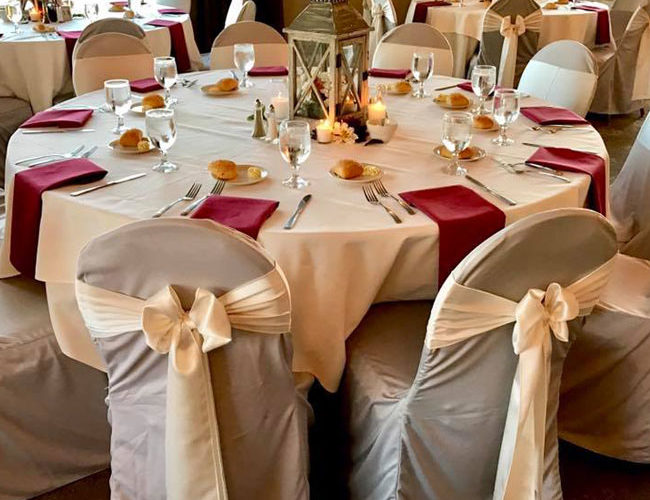 Personal Event Planning
As a family business, we understand that spending time with friends and family is important. Regardless of the formality, every social event should pay tribute to that special person or milestone. We start with the reason for your gathering and build around it. Are you envisioning a healthy spread for a graduation party? For your birthday catering, what do you think of an ice cream sundae bar full of all the best flavors and sweetest toppings? We'll create our around your event needs and ensure a presentation that matches.
Many of our clients tell us that working with Normandy Catering is much like working with family. With over 40 years of planning memorable experiences across Cleveland, we understand the timing, logistics and communication that makes for a memorable event.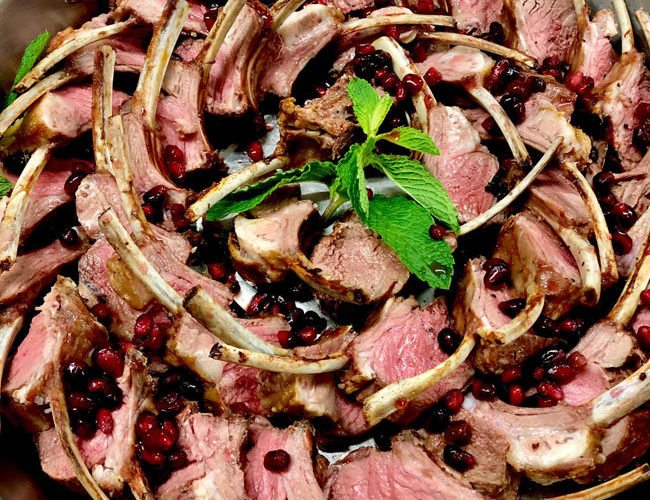 Flexible Menus that Match Your Style
You're in control
Our planners are ready to collaborate with you and provide a menu that matches your event vision. Choose from a variety of our customizable menus that are chock full of delicious appetizers, entrees and stations. Or, if you're looking to create a themed or cultural celebration, we would be happy to learn more about what you have in mind. From family picnics to backyard barbecues, we are confident we can build a menu that truly resonates.
Healthy, Delicious Options for Any Occasion
Sandwich trays and pasta don't work for every event. That's why our chefs are always experimenting with fresh, local foods to create new menu options. We understand the need for new, trending options and experiences with food that get everyone excited.Whether you're in need of a comfort food breakfast for your baby shower, delectable seasonal hors d'oeuvres for your holiday get together, a fajita bar or a Southern BBQ for your family picnic, we can customize according to all tastes and preferences.
We have delicious options for every diet. Vegan, vegetarian, dairy-free, paleo, keto, gluten-free—you name it. Treat your vegan guests to specialities like roasted ratatouille with brown rice, roasted vegetable chickpea pasta and vegan coconut cake. Yum!
More Than Catering
What can we help you plan?
In addition to our menu offerings, we also provide the "extras." Some of the resources and assistance we provide along with social catering services include DJs and bands to play music during your social events, hotel accommodations for out of town guests, transportation coordination dance floors linens, centerpieces and tableware, venue guidance, custom lighting, centerpieces, audiovisual equipment and bar service.
Baby Shower Catering

Celebrate your mother-to-be and make her feel loved and appreciated. Planning a shower doesn't have to be stressful. We're here to help you every step of the way.

Bar/Bat Mitzvah Catering

Mazel Tov! Congratulations on such an exciting moment! Milestones like this happen once in your daughter or son's life, and if you want it to be the most amazing event it can possibly be, hire an experienced caterer who knows what is needed for this traditional event.

Picnic Catering

Family picnics are the best! The smell of the grill, the grassy locations, the laughs and camaraderie shared among family and friends…if you're planning a family picnic in Cleveland, we have the professional team and menus to match your occasion.

See our picnic menu

Holiday Parties

Holidays are a great way to get everyone together to celebrate, relax and enjoy delicious food and good company. New Year's Eve, Christmas, Hanukkah and Thanksgiving are special times of the year, and we're here to make sure they shine.

Family Reunion Catering

Family reunions are special events that don't happen every year. That's why it's essential to create an environment where families can catch up on what's new, reminisce about old times and revel in a day of fun.

Retirement Parties

Reaching retirement is a big deal! Create a party that sends your loved one off to relaxation in style. Everyone has different traditions and guidelines for retirement parties, and we're here to provide yours with the right ones.

BBQ Catering

Let's say you're planning a family reunion or the best block party of the summer. Normandy Catering provides options like fried chicken, all-beef BBQ ribs, smoky vegetarian kabobs and much more!

Birthday Party Catering

Cheers! Who are you celebrating? Maybe it's a loved one you haven't seen in a long time or your nearest and dearest friend. We will help you pick the perfect menu options and supply you with the friendly staff who are more than happy to help!