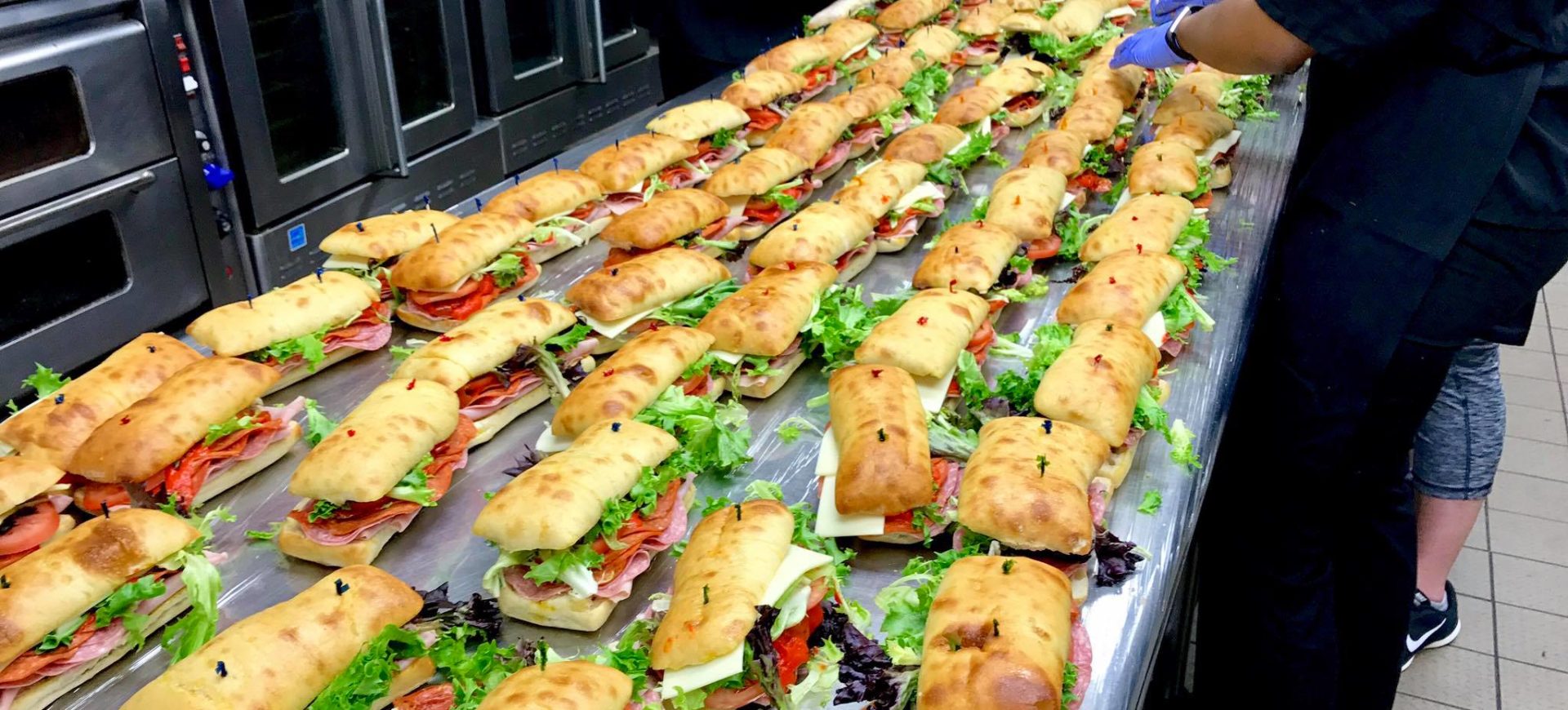 Fresh Made
Cleveland Boxed Lunch Catering
When it comes to boxed lunch catering in Cleveland, the sky is the limit. Whether you want drop-off at the office or at your employee appreciation event, Normandy Catering can help keep your team fueled and engaged through delicious cuisine for any lunchtime event!
Drop-Off Corporate Lunch Catering
Hot & Ready
Our team can bring lunch to you at the office. Our office delivery catering offers a variety of options for you! Choose our Express Catering Menu, which features delectable boxed lunches crafted with fresh ingredients that are packaged for easy portability, delivered to the office and set up buffet-style for grab-and-go service. On the other hand, we can set up a fully catered buffet luncheon in your office too. The options are endless, and our professional catering team will work with you to ensure all your lunch catering needs and expectations are met every time.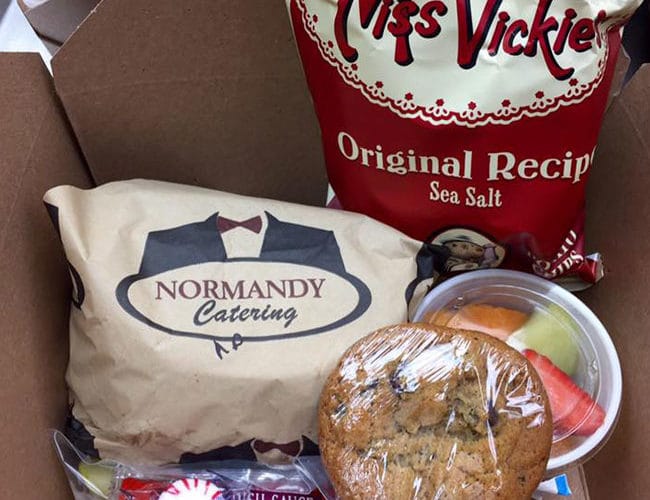 Full Service Lunch Delivery
Set-up to clean-up
Our corporate clients love Normandy's full-service corporate lunch catering options. Your #1 priority is to take care of your team, your clients and your business—we can take care of the rest. Whether you're planning an off-site team-building event, a donor luncheon or a surprise retirement party at a local Cleveland event venue, our  team can lead the way. We'll help you find a venue like our expansive Normandy Party Center or an adventurous option like The Goodtime III and then help you plan every detail from A to Z.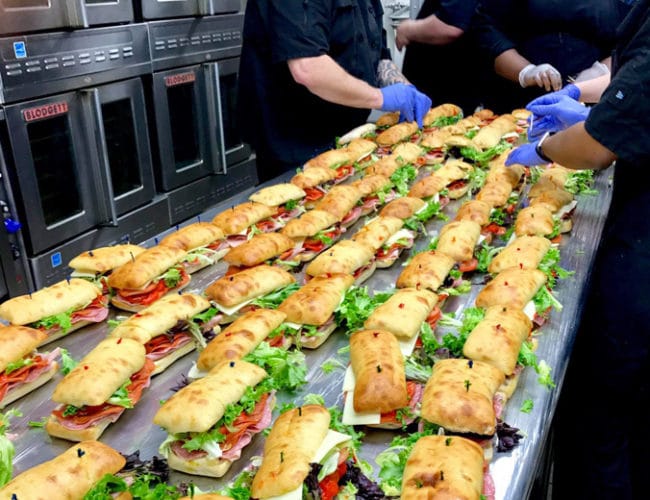 Lunch Catering Services
The Easy Way
When it comes to getting lunch for the office, it's not as simple as ordering lunch for just yourself. That's where Normandy Catering comes in. It can be a lot to develop lunch catering menus that will satisfy all your team members and not be overly stressful to plan—but don't worry, we're professionals and will make it stress-free! We help companies every day by dropping off boxed lunches specifically designed to meet the needs of the team, as well as planning complex off-site corporate events Let us become an extension of your team and we'll make sure lunch leaves your team and partners extra satisfied!
Office Delivery

In order to get business accomplished, it's key to have food you can indulge in easily over a working lunch. That's why so many of our corporate clients have us deliver food right to their office! Our office lunch delivery services make it easy for you to fuel your team without lifting a finger. And unlike ordering from a chain restaurant, you know that with Normandy Catering, your drop-off catering is going to be filled with fresh, organic, local ingredients that will have your team feeling fueled, rejuvenated and extra creative. No afternoon slump here!

Boxed Lunch Staples

Okay, so admittedly, this is more about office delivery catering—because we love bringing the food to you! We have a special Express Delivery Catering Menu that's designed to be simple, quick, fresh and healthy to keep your team going. Our boxed lunch options include menu items like New York-style sandwiches, including roast beef and cheddar or vegetable hummus, paired with seasonal fruit salad, potato salad, broccoli salad, hard-boiled eggs with salt and pepper or a fresh whole apple!

Picnic Lunches

One way to say thanks to your team for a job well done is a catered picnic event! Allow your company to bring their family to join in on a day of fun. We offer traditional picnic catering with all the staples like burgers and dogs, or make it a Western-themed picnic with all the tasty BBQ dishes cooked fresh to order. We can deliver it to your office or help you plan at an off-site Cleveland event venue!

Make It a Brunch?

Brunch is all the rage these days; especially if you're looking to do something different and trendy, changing your lunch to a brunch is a great idea. Set up a Belgian waffle or yogurt parfait bar, then pair that with sausage gravy and biscuits or veggie wraps with scrambled eggs. Don't forget the freshly roasted coffee! Learn more about our brunch catering services.

Snacks for Networking Events

The point of networking events is to mix and mingle, right? So don't have your networking event guests sitting for a plated meal at lunch. While that works for some events, it's really fun to get up and moving around for lunch; it will energize and excite your attendees! Serve up finger foods like a sprawling charcuterie table with all the fixings or handheld wraps and sandwiches. Favorite menu options for this are the vegan grilled vegetable wrap to serve all your guests regardless of dietary needs or the Kashmir sandwich with chicken in a sweet curry dressing to add a little spice.