Easy all-in-one planning
Cleveland Wedding Catering
Congratulations on your engagement
We're here for what happens next
This is an exciting time, but it can be a stressful one. With Normandy Cleveland wedding catering, it doesn't have to be. We're here to get to know you, walk you through all the important planning stages and make sure your wedding day is everything you want it to be and more. Did you know that husband and wife team Linda and Sandy Carmigiano's very first catered event was a wedding reception for 250 people? Since 1978, they've brought together other couples across Cleveland. For your wedding, we would be happy to provide chef-inspired menus full of fresh, seasonal ingredients and customizable options, expert planning and an all-inclusive experience based on quality.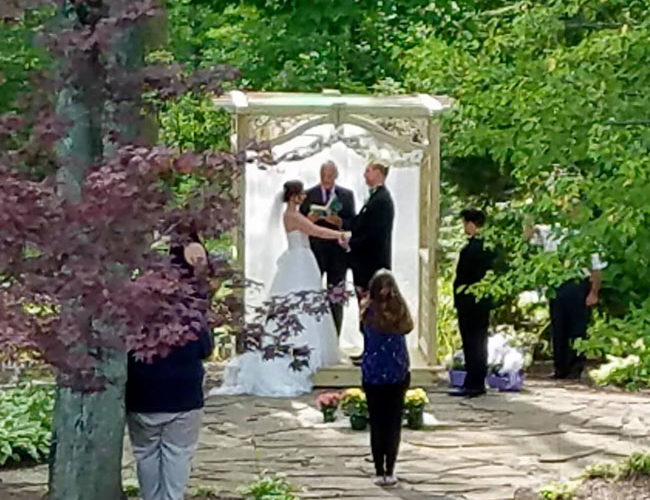 Not your average wedding food
At least, that's what so many of our clients tell us after their wedding is over. This makes our chefs especially happy, as they spend so much time in the kitchen experimenting with fresh, local foods and options to match every dietary preference. Whether you're craving a Southern BBQ buffet for your reception, delectable seasonal hors d'oeuvres for cocktail hour or house-made pizzas for late-night snacks, we can customize according to all tastes and preferences.
Experienced Planning
Above all else, our wedding planners are here to make everything simple for you. First we meet. Then we discuss your menu likes, our processes and anything else that will help you feel confident and put your mind at ease. Need venue assistance? We've worked with many Cleveland venues and banquet halls. We promise to make it easy to pick your venue and plan your wedding.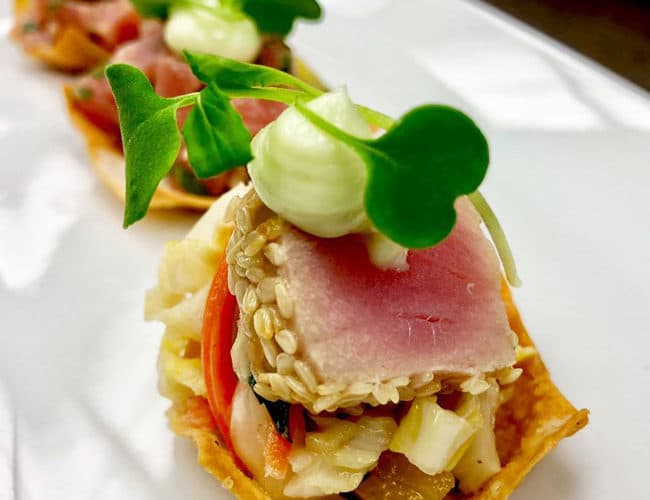 Custom Wedding Menus
Visit us for your tasting experience
We are more than happy to collaborate with you and design a menu that tells your story and matches the tone of your wedding. Choose from a variety of our customizable menus chock full of delicious appetizers, entrees and stations. Or, if you're looking to create a themed or cultural wedding menu, we would be happy to learn more about what you have in mind. From Indian weddings to picnic weddings, we are confident we can build a wedding menu that truly resonates. For your guests with vegan, vegetarian and gluten-free dietary needs, we've made sure to indicate which menu items are available. We also have a large vegan menu for you to explore that has options like roasted ratatouille with brown rice, roasted vegetable chickpea pasta and vegan coconut cake. Yum!
How
We're Taking Action
Safety First
We've always put safety first and now it's more important than ever. See what we're doing to keep events safe for you to enjoy.
Learn more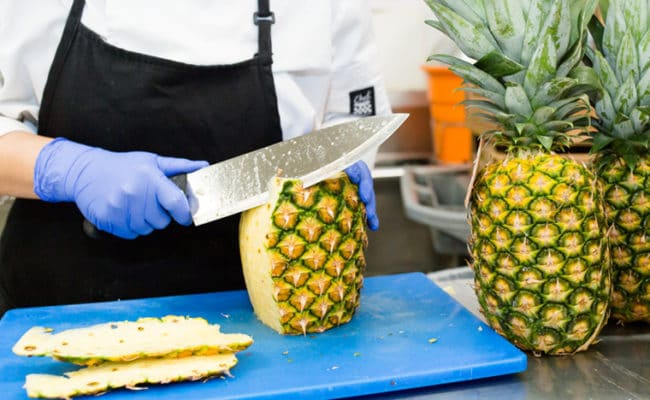 Every Detail is Covered
We'll make it easy
We do so much more than wedding catering. As full-service Cleveland caterers, we can partner with you to create an elegant setting full of all your important design details, entertainment and more. That's why we offer venue guidance, linens and napkins, custom down lighting, centerpieces, wedding cake and cake cutting, audiovisual equipment, bar service, glassware and a dedicated event manager to coordinate your wedding from start to finish. We're here for your entire wedding.
Engagement Party Catering

An engagement is an exciting time in any couple's lives. What better way to kick off the beginning of your wedding journey than with a dependable team like Normandy Catering?

Bridal Shower Catering

Maids of honor: there is no reason for you to stress about throwing a bridal shower for your beautiful bride. Look to Normandy for bridal shower catering that will make her feel extra special on her big day.

Rehearsal Dinners

Rehearsal dinners are important. The night before your wedding is about easing your guests into the entire wedding experience and giving everyone a taste of what they can expect for the big day.

BBQ?

Envisioning a Southern BBQ menu for your picnic style wedding surrounded by friends and family? Don't let anyone stop you! We can provide the BBQ catering menu that will make your wedding feel like the party of the year. We offer many delicious options like famous fried chicken, all-beef hamburgers, BBQ ribs, vegetable kabobs and more.

Day-After Catering (Brunch Anyone?)

A day after wedding brunch is a great way to send everyone off after your big day. At Normandy Catering, we are happy to provide you with the morning-after brunch to fit you and your guests' fancy.