12 Unique Wedding Venues in the Cleveland Area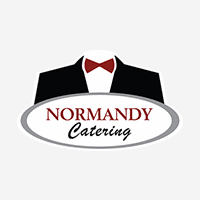 by Normandy Catering
The time has finally come; you're engaged! Such an exciting time in your life should be spent basking in pre-wedded bliss, not stress. But many couples find the venue selection process to be slightly overwhelming, especially in a city with such diverse options as Cleveland.
Our top tip for any couple searching for their perfect Cleveland-area wedding venue is to think about your personality and apply that to your venue search. If you love romantic picnics in the park, consider a rustic barn venue. Dates on the water more your style? Select a venue on the lake! Self-proclaimed winos? A vineyard is a perfect option.
Whatever venue you choose will be the backdrop for the start of your life together, and it should be a perfect reflection of your personality as a couple!
Based upon style and locale, we've compiled a list of twelve of our favorite Cleveland-area venues to help you begin your search for the ideal wedding venue!
Let's start exploring….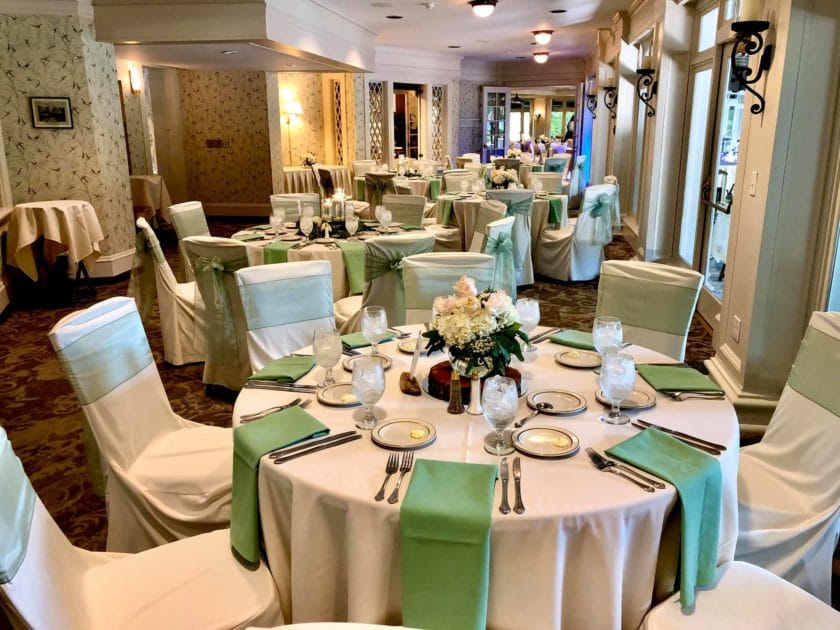 Unique Cleveland Wedding Venues on the Lake
Ariel on Broadway | West Side in Lorain, OH | Capacity: 300 Guests
This historic venue dates back to 1925 and now combines rich historical architecture, modern amenities and accents with sprawling views of the Black River and Lake Erie. The fourth floor of the venue is a grand ballroom that has stunning chandeliers accenting the space with crisp white walls and restored light wood flooring. After dark, your guests can sip bubbly on the incredible rooftop while admiring the 360-degree views of the Cleveland skyline in lights. There is also a 55-room boutique hotel directly connected to the venue for a super seamless wedding day experience.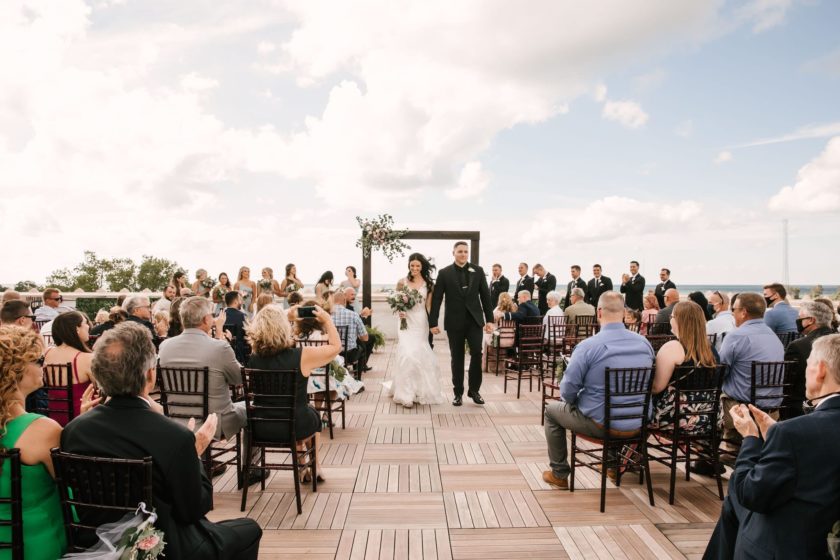 The Goodtime III | Downtown in Cleveland, OH | Capacity: 300 Guests
For those who love being out on the water, there is no better option than The Goodtime III. This luxury ship spans four decks with multiple dance floors, and of course, some of the best water views in the city as you sail away as newlyweds to celebrate with your guests. The vessel will take you and your guests on a romantic cruise down Cuyahoga River and Lake Erie while you eat delicious cuisine and party all night long!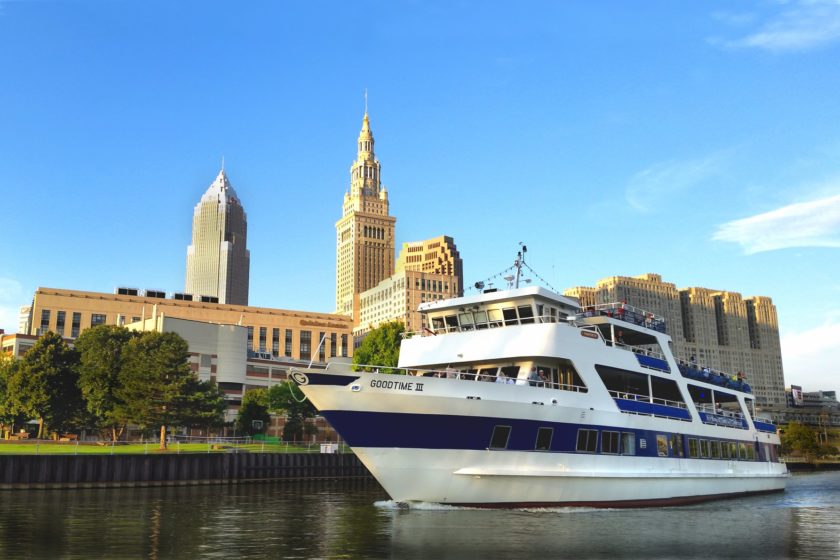 Unique Mansion Wedding Venues in Cleveland, OH
Henn Mansion | East Side in Euclid, OH | Capacity: 80 Guests
For history buffs that enjoy a little luxury, Henn Mansion is the perfect spot for an intimate wedding celebration. Nestled among nature in Sims Park, this incredible English Tudor-style manor house dates back to the early 1920s and holds a special spot on the National Register of Historic Places. The mansion is broken up into 23 rooms and a beautiful outdoor terrace, meaning plenty of space to host the ceremony, cocktail hour, and reception on-site. A favorite reception space is the immaculate living room, which boasts rich dark wood paneling throughout, a stunning fireplace with ornate hand-carved details and big windows for natural light. It's a truly magnificent space!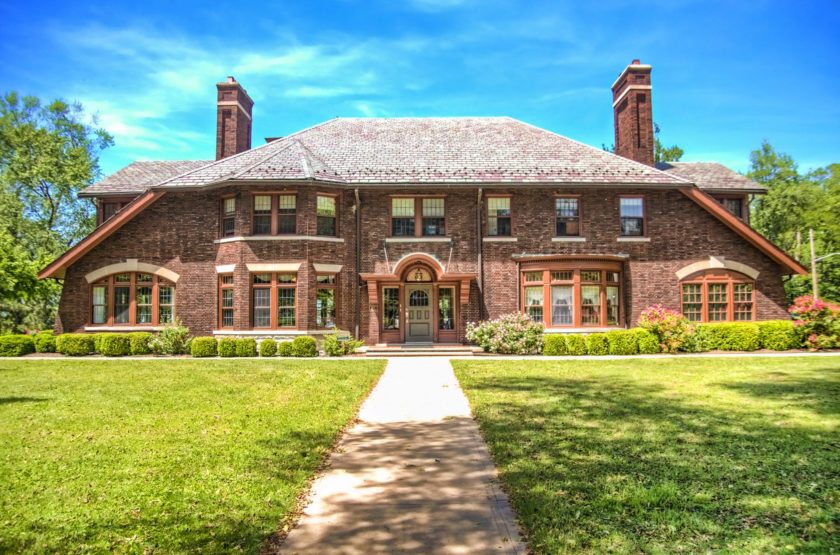 Mooreland Mansion | East Side in Kirtland, OH | Capacity: 200 Guests
The Mooreland Mansion is an elegant, neoclassical-style manor house that was constructed in the late 1800s as the home of the Moore family. It underwent a delicate three million dollar renovation in 1998 to restore the original structure and intricate details while adding amenities for modern-day events. You're welcomed to the home by stately white columns that frame the home and provide a stunning backdrop for your wedding day photos. There are 10 different event spaces to host your guests within the mansion, so plenty of options to customize the space for your day!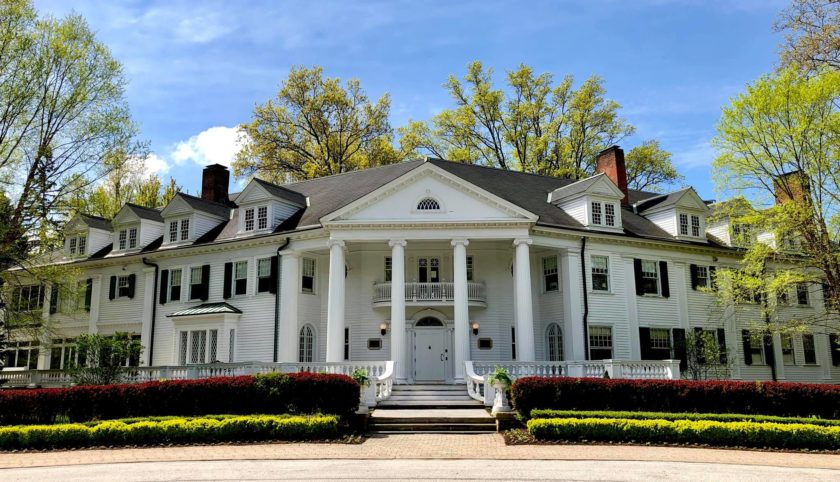 Unique Cleveland Rustic Wedding Venues
The Barns at Hart's Grove | East Side in Windsor, OH | Capacity: 200 Guests
If you're a couple that loves exploring the outdoors, The Barns at Hart's Grove is a magical place. Situated on over 550 acres, this family-owned and operated venue provides a stunning natural backdrop to begin your lives together. The chapel is an ideal spot for your ceremony, with rustic wood features and floor-to-ceiling windows that let the outdoors in. Then, move to the barn for the reception. The newly renovated area offers a covered porch, outdoor patio and plenty of indoor space to dance the night away. There is also a bridal guest house, groom's quarters and family house right on site so those closest to you can stay for the big day.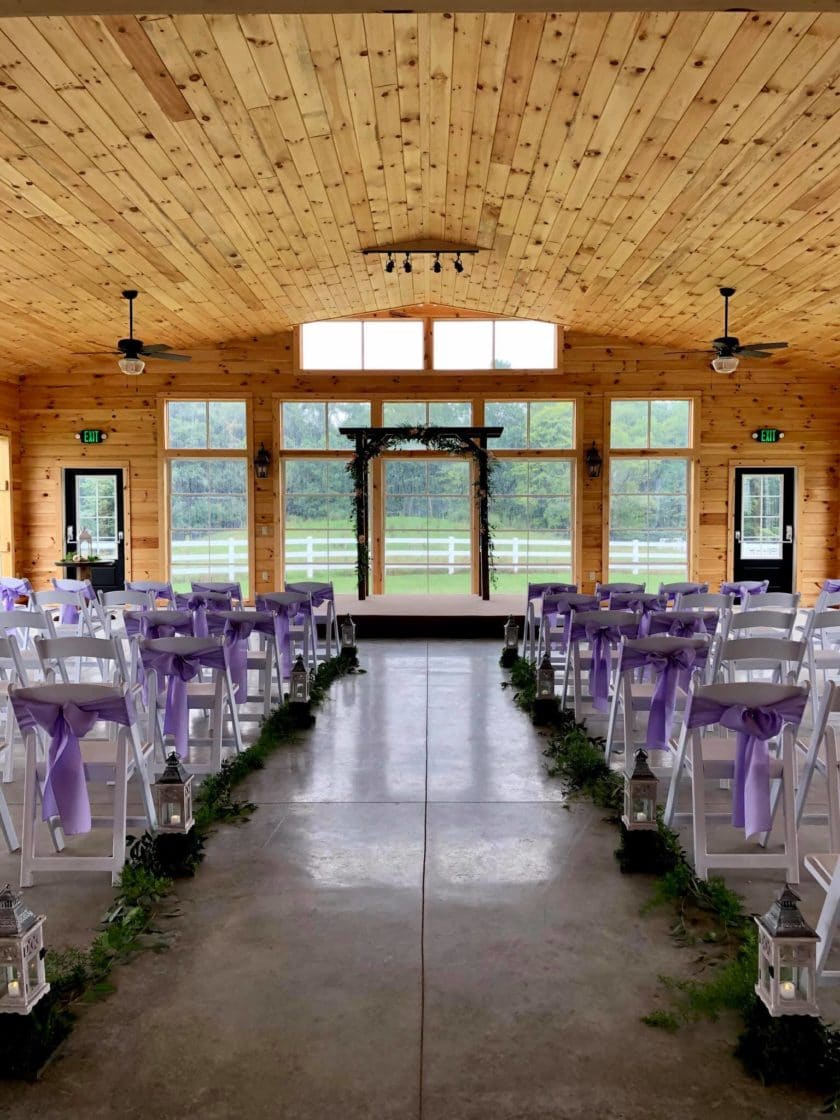 Vermilion on the Lake | West Side in Vermilion, OH | Capacity: 300 Guests
Vermilion on the Lake is a unique locale that provides all the rustic features of a barn-style wedding, while also providing picture-perfect waterfront views of Lake Erie. You can start your day getting married under the charming white gazebo on the waterfront with guests seated on the lawn. Then, move to the log cabin-style main building that exudes rustic charm with a peaked wood ceiling lined with romantic twinkling lights that add to the ambiance of the venue.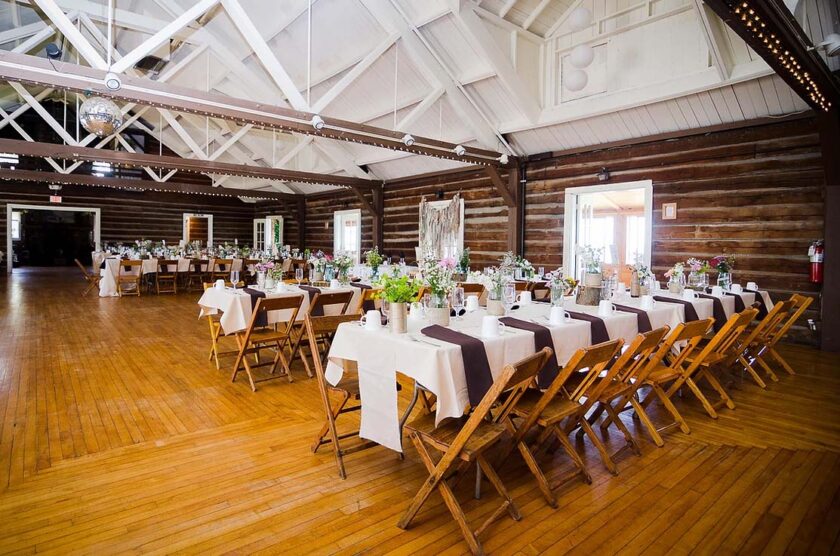 Unique Winery Wedding Venues in Cleveland
Jilbert Winery | West Side in Valley City, OH | Capacity: 72 Guests
If you've always dreamed of a barn-style wedding and love wine, Jilbert Winery & Brewery is for you. This charming venue is family-owned and operated, so when you get married there, you truly feel like you're a part of the family. They take the best care of their couples and offer a super sweet lofted area above the winery tasting room for your wedding reception. There's a historic rustic charm to the building, as it's an old dairy barn that was restored to feature elements like the old stone fireplace and stunning wood structures. You can host your ceremony outdoors on the lush, stunning grounds right next to the loft building!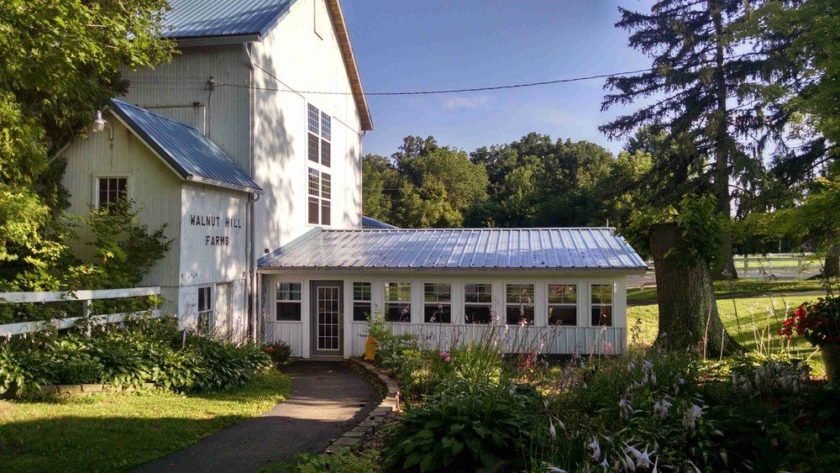 M Cellars | East Side, Geneva, OH | Capacity: 100 Guests
For a vineyard wedding with a bit more modern flair, consider M Cellars. The winery is owned by a husband-wife duo with a passion for love and wine, making it the ideal spot for a wedding. The grounds feature sprawling rows of grapevines perfect for photos. The main building offers not only the indoor space for the reception but also an outdoor deck and patio area for the perfect indoor and outdoor celebration.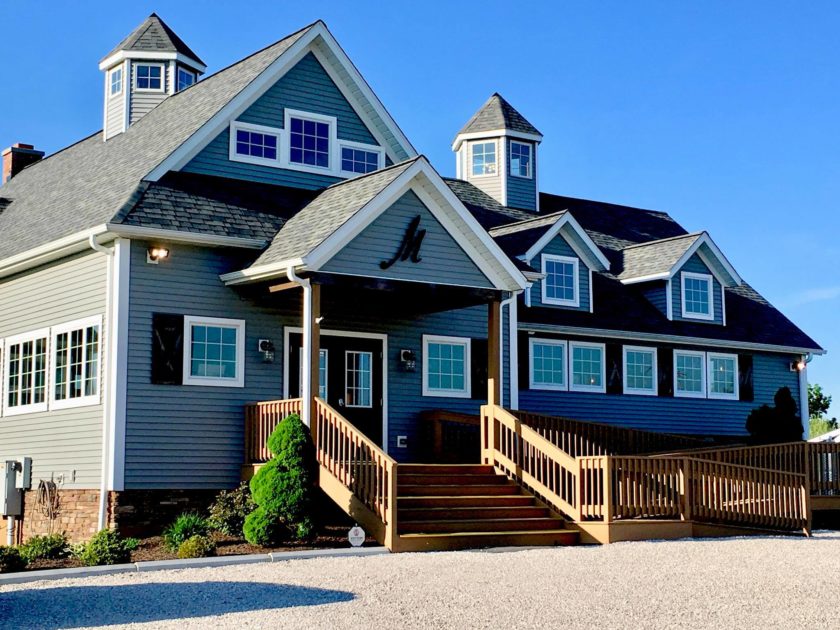 Unique Cleveland Historic Wedding Venues
Notre Dame College | East Side in South Euclid, OH | Capacity: 100
Whether you're a Notre Dame alum or not, this stunning university venue is a quintessential Ohio event space. One unique feature is that you can actually do the ceremony at one of the two stunning on-site chapels and follow with a reception in one of the historic halls on campus.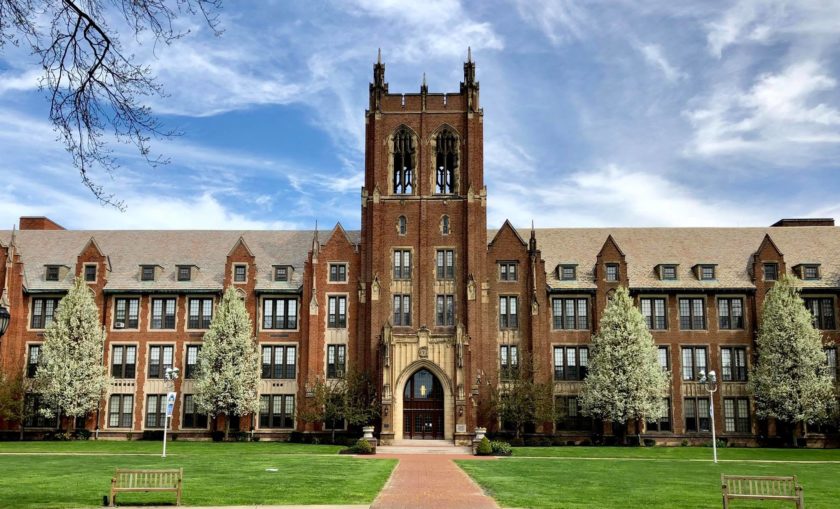 Ariel International Center | Downtown in Cleveland, OH | Capacity: 350
The Ariel International Center is situated in the historic downtown Broadway Building that dates back to 1925. The two ballrooms inside feature historic brick walls, steel beam ceilings and romantic chandelier lighting ideal for a wedding celebration. One super unique feature? There's an incredible rooftop you can use with 360-degree views of the city. Sunset shots overlooking the Cleveland skyline are a perfect way to commemorate your big day!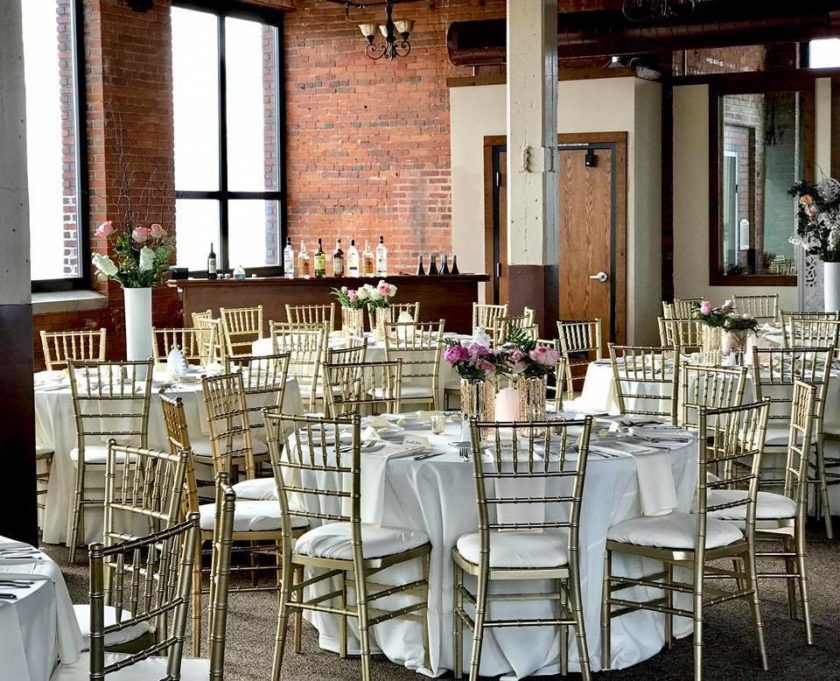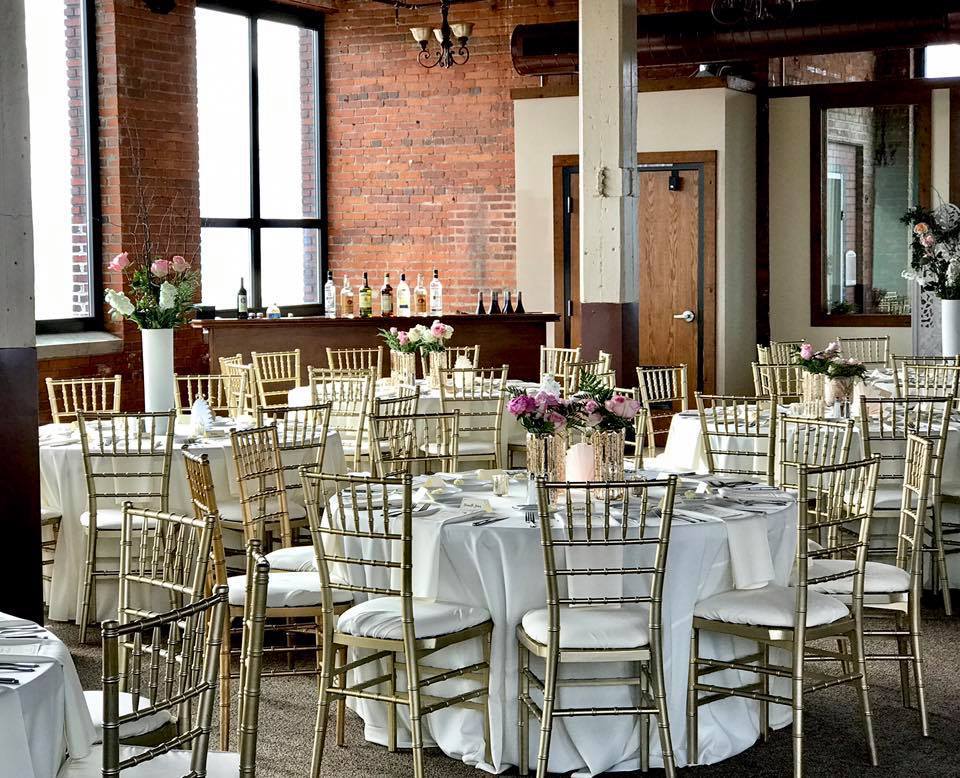 Unique Modern-Industrial Historic Wedding Venues
The Madison | Downtown in Cleveland, OH | Capacity: 500
The Madison is an industrial-chic warehouse venue located conveniently downtown. A team of event vendors renovated the space in 2017 to incorporate modern functions while also enhancing the historic features of the 1900s warehouse. The design is minimalist with whitewash walls and features, providing a blank canvas to turn into the wedding space of your dreams! There's also outdoor patio space with string lights perfect for cocktail hour or late-night bites under the twinkling stars!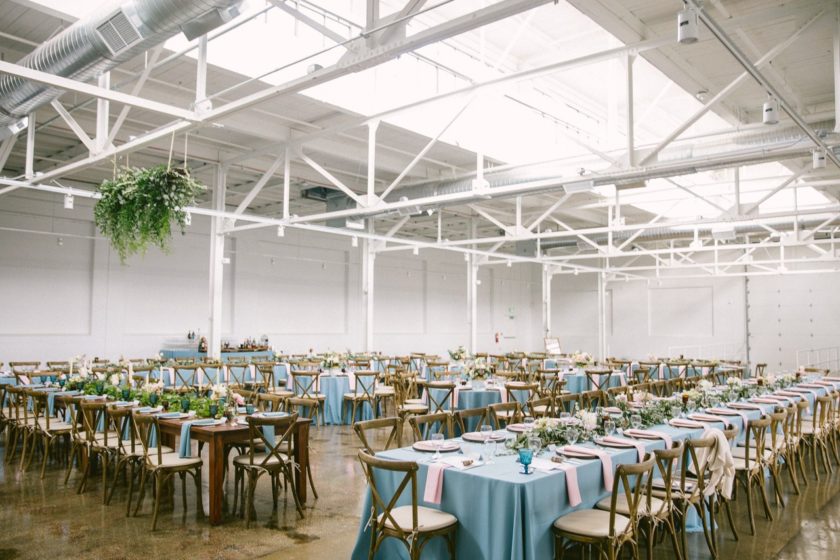 Lake Erie Building | West Side in Lakewood, OH | Capacity: 375
The Lake Erie Building provides a super unique meeting of old and new in their gorgeous historic warehouse space. The finished concrete flooring is accented with gray and white brick walls with so much opportunity to make it your own. A lot of couples will play around with fun lighting features and lounge areas for a romantic vintage vibe.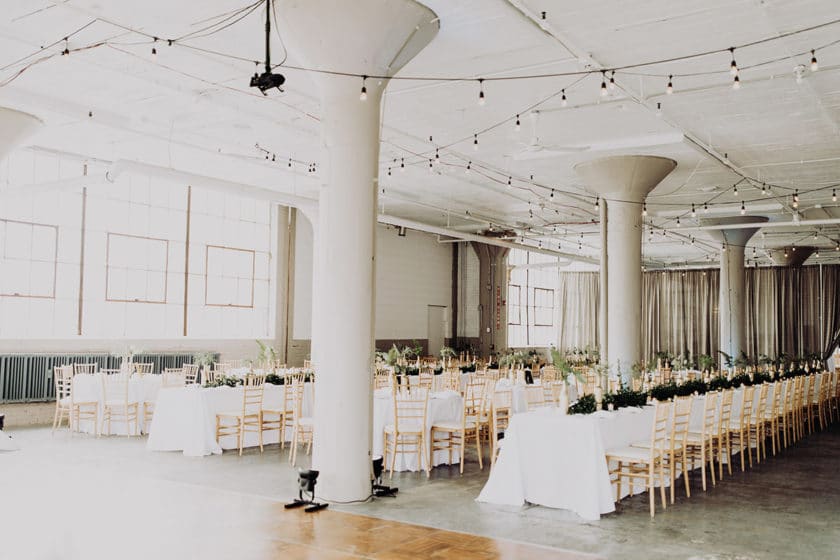 We Can Help You Find the Right Unique Cleveland Area Wedding Venue
What do you think? Can you picture yourself at any of these special Cleveland wedding venues? We hope so! But keep in mind that this is only the tip of the iceberg in terms of venues available for your big day. Our team has over 40 years of wedding catering experience, which means a lot of different venue experiences. Taking your desires for your wedding day into consideration, we can help you find the perfect venue to manifest the wedding day of your dreams! We can't wait to learn more about you and your partner and help you select the ideal venue to celebrate your love!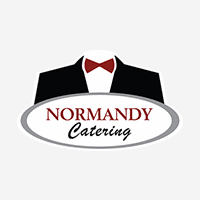 Meet the author
Normandy Catering is a leading Ohio caterer and food service provider. We believe that ingredients and passion make all the difference when it comes to taste. That's why we source local, organic and sustainable food whenever we can. We also believe that the good food should make you feel good. We'd love to help you plan the perfect event.