At Normandy Catering, our couples become a part of our family. As a family-owned and operated business for over 40 years, our values center around celebrating those big moments that define the lives of those you love most, especially wedding days!
When you live in a bustling metropolitan area like Cleveland with many catering options, it can be hard to decide who to trust with your big day. While we could tell you all day long why we want to help you and your fiancé plan the most magnificent wedding day, we think it may be better to hear from a few of those couples who have become family.
Let's dive into our most frequently asked questions about our wedding catering services, with answers from a few of our Normandy Catering couples!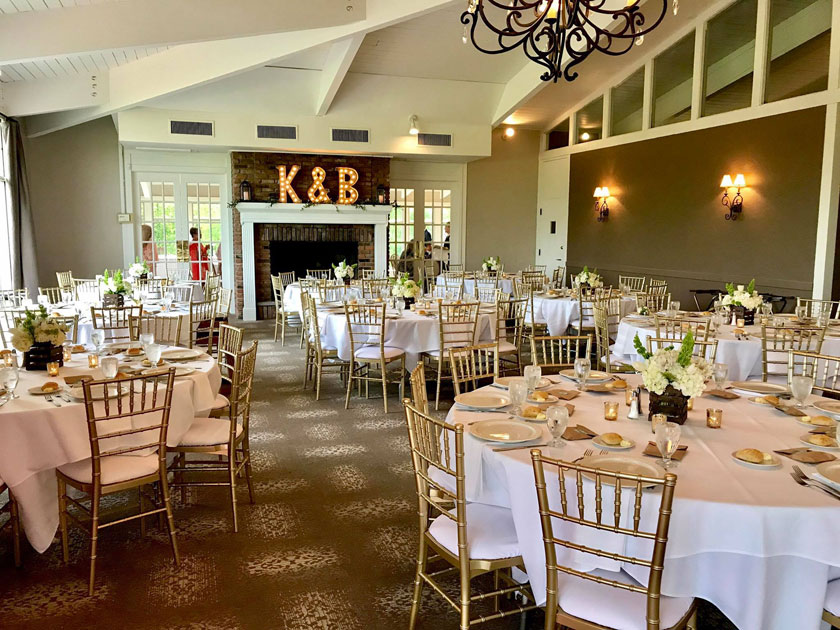 Normandy Catering Makes Wedding Planning Easy
How easy is it to work with Normandy Catering?
I highly recommend Normandy Catering; they made everything SO easy for me. The first time we met with Kathy, we knew we were in the right hands! Plus, she had worked at our venue so could give us tips on what works best there. Leading up to the day of, she was easy to work with, get in contact with and provided great food and service.

-Cori, 7/18/2017, via The Knot
Working with the crew at Normandy is like dealing with family. From the first phone call until our daughter's wedding, every detail was worked out perfectly. The service, food and the room were perfect in every way on the evening of our event. Pam King made it happen for us—everyone is still talking about how beautiful the room looked and how unbelievable the food was. I can't thank them enough for their hospitality and will continue to utilize their services whenever possible! I will recommend them endlessly!

-Paula, 08/2018, via Google
Not only was our wedding cocktail hour and dinner delicious (even our picky eaters raved about it!), but Kathy and staff were amazing! Everyone was extremely friendly, professional and kind. Thank you Normandy!

-Amy, 10/04/2019, via Facebook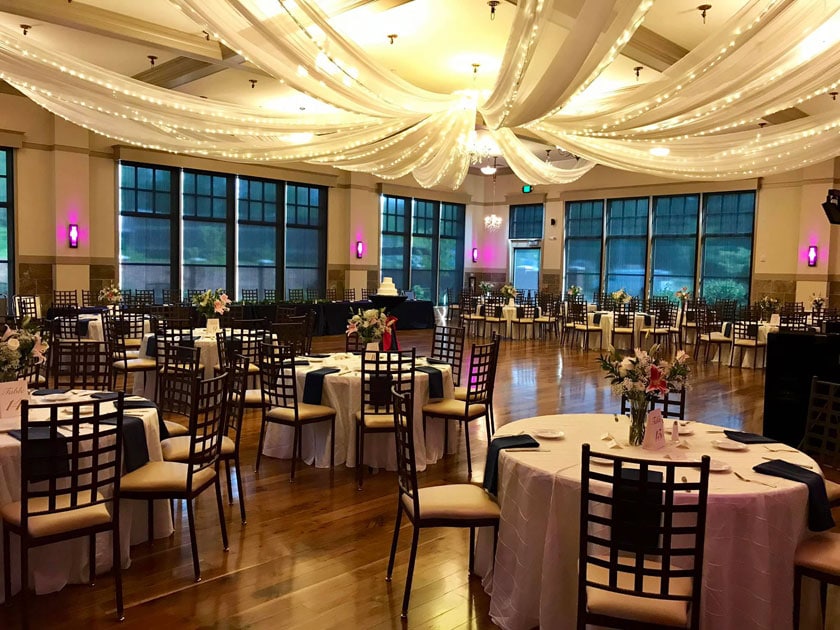 Need Food Ideas?
What are some of the standard menu items we can choose from?
Our menu consisted of the champagne chicken, steak and cous cous. We received so many compliments on how great the food was! Would highly recommend!

-Mandy, 3/29/2019, via The Knot

What do guests typically think about the food?
Everyone said that it was the best food they have ever had at a wedding! We had a buffet with salad, dinner roll, pretzel chicken, sliced roast beef, pasta primavera, roasted potatoes and seasonal veggies. Delicious!

-Mallory, 06/24/2017, via WeddingWire

Are you able to offer vegan options?
The food was delicious and well portioned. We had the chicken marsala, mahi-mahi and vegan pasta. Very flavorful. Highly recommend.

-Julie, 7/04/2018, via The Knot

Does Normandy offer tastings?
We were very happy at our tasting and even happier with the plate at our reception! We sat together just after saying "I do" to enjoy our first dinner together as Mr. & Mrs. and were SO happy with our meal! Food was hot and delicious for every table. We had tons of compliments!

-Katie, 4/21/2020, via The Knot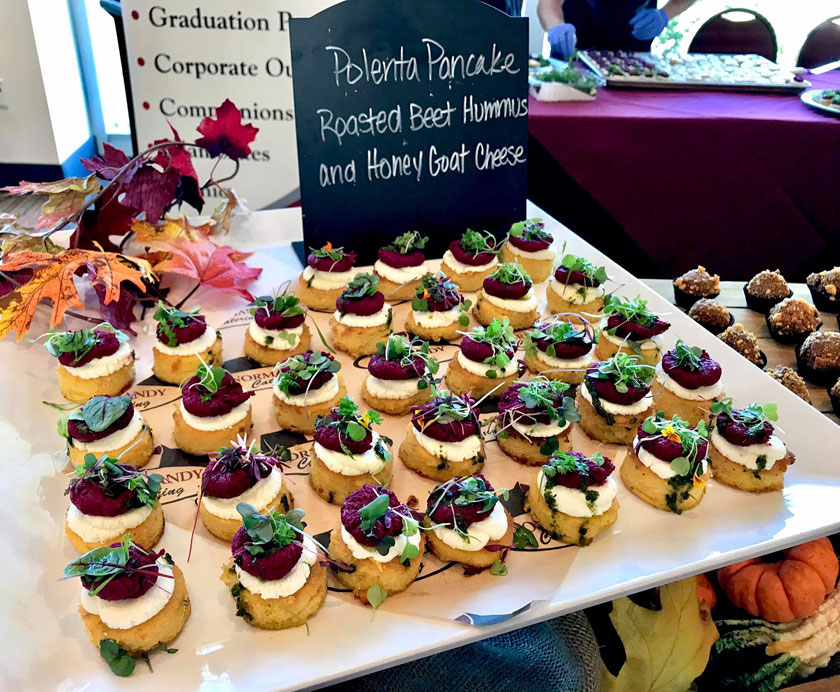 We Can Help You Plan a Destination Wedding!
I am a bride that lives in Texas planning my wedding in Cleveland, and Kathy has been great with helping to coordinate everything and being flexible with my schedule. Pricing is excellent value and bar options are awesome! Can't wait!

– Long-Distance Bride, 09/03/2015, via WeddingWire
Is Normandy Budget-Friendly?
Normandy Catering was amazing! We had our reception at Patterson Fruit Farm in Chesterland. Normandy brought the buffet to us! The price was so reasonable! Even with the delivery fee and chef, the price per plate was about $10 less than the other caterers we researched.

-Mallory, 06/24/2017, via WeddingWire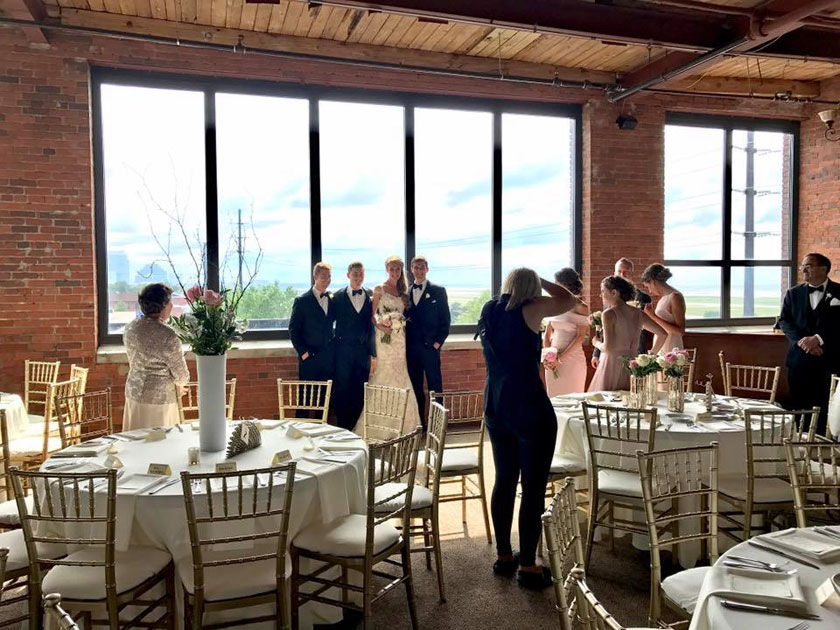 Normandy Catering Gives Peace of Mind for All
This was the third wedding for my family at The Normandy (both my sister and brother had their receptions here) in the past three years, and their attention to detail never fails to amaze me.

My coordinator was Pam, and she was a godsend. Not only did she work with me for the ceremony and reception, she assisted me in finding and securing the perfect location for an intimate rehearsal dinner. Access to both her and the facility was exceptional. She listened, made suggestions and offered advice without being pushy. All the time working within my budget and more importantly my wishes. She worked seamlessly with the other vendors and was especially accommodating to my florist.

The venue is beautiful, the service outstanding, and the FOOD!

My guests had only one complaint: each selection was so good and they ate so much that they didn't have room for more.

I had a ball and partied the night away; what more could any bride want?

-Linda, 07/01/2019, via WeddingWire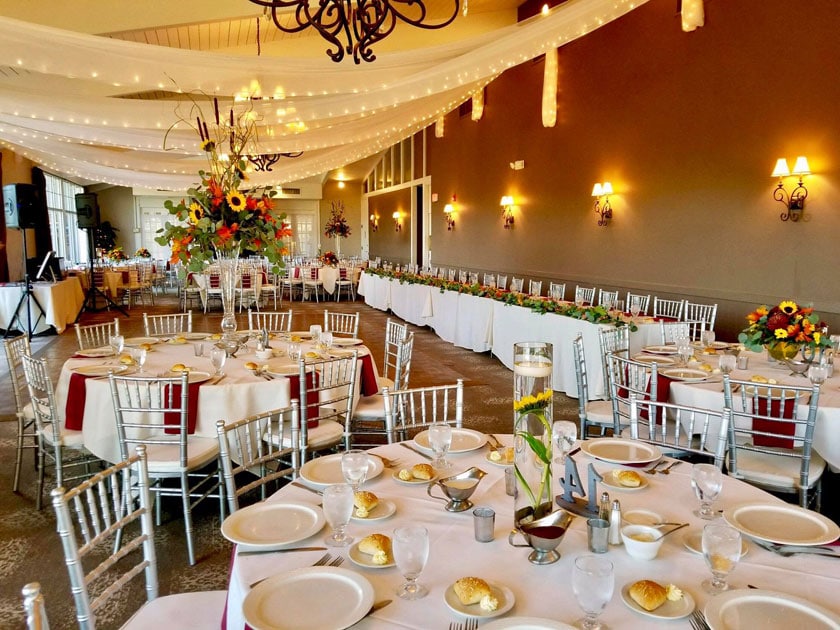 Normandy Catering Knows & Works with Top Cleveland Area Venues
Is Normandy Catering familiar with local Cleveland venues?
Normandy was one of the preferred caterers for our venue: Ariel International. So glad we chose them! Kathy was so helpful! As a first-time MOB she patiently guided me through the entire process. She not only helped with the food planning, she was also very familiar with the venue and provided valuable guidance and advice. Everyone loved the food! I highly recommend Normandy!

-Ann, 8/13/2018, via The Knot
Normandy was the catering company that came with our venue, The Tanglewood Club, and the food was amazing! The staff was beyond amazing. They were so pleasant, helpful and everything was so timely.

-Mandy, 3/29/2019, via The Knot
My daughter got married yesterday and had her reception at Moreland Mansion. I can't say enough about how delicious the food was. The staff did everything they could to please all the guests. They were phenomenal! I would recommend them to everyone.

-Marilyn, 07/13/2019, via Facebook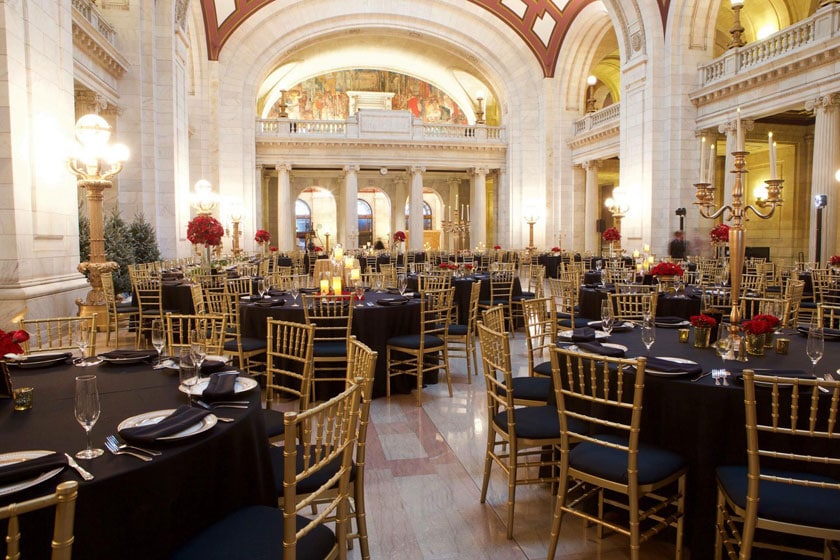 Normandy Catering Goes Above & Beyond
How are the interactions with staff?
From the day we met with Normandy, we knew we wanted them for our wedding. Kathy is organized, responsive, kind and always willing to go above and beyond. They set up place cards and learned a new way to fold a napkin so our dinner note could be tucked in. The staff was best of the best, even running to the bar to grab drinks for the bridal party at the head table. Thank you for all you did to make our day so special!

-Allyssa, 10/15/2017, via The Knot
Can we cater small weddings during COVID-19?
Kathy helped us get our small, last-minute wedding together with about a week of notice. She had answers to all our questions and convinced us that we could rely on Normandy for our big day. Everything tasted great! We had leftovers for a few days and every time we heated it up we couldn't help but say how lucky we were that we found Normandy Catering. Highly recommended!

– Matt, 07/13/2020, via Facebook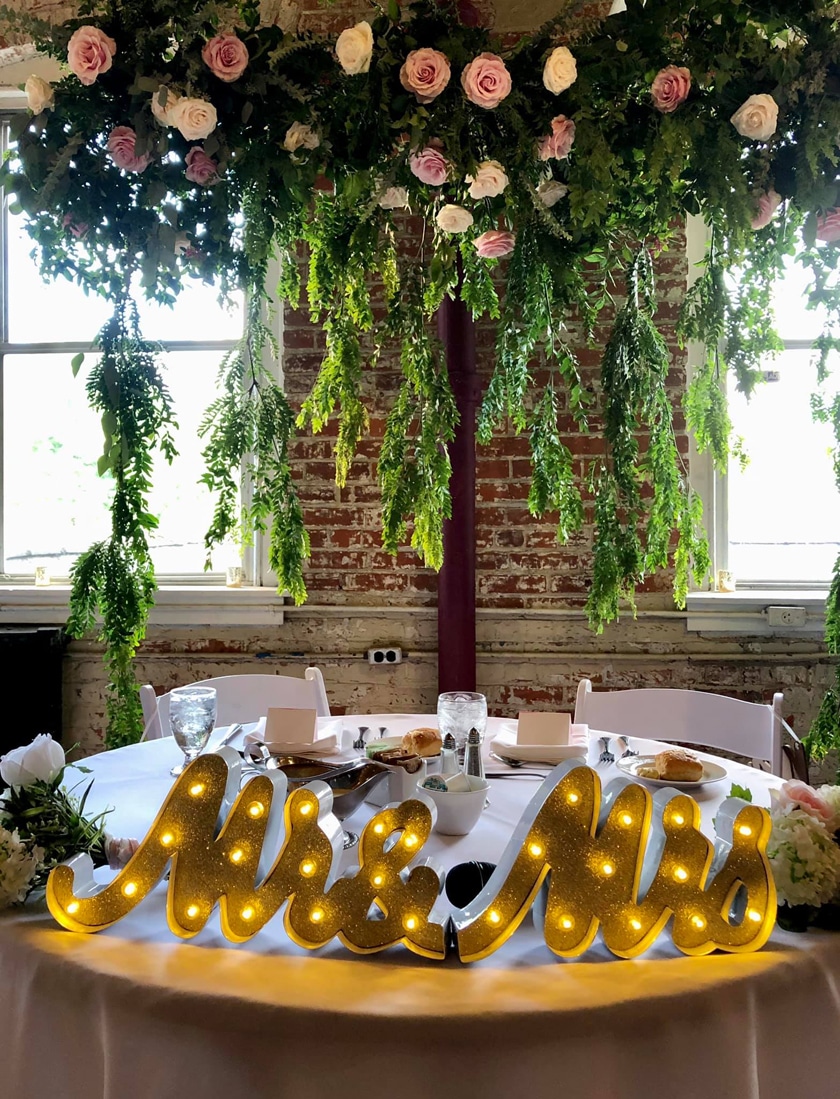 COVID-19 has changed the landscape of how we do business, and Normandy Catering is taking all the necessary safety precautions to keep staff and guests safe at every event! You can visit our safety page for more details on our COVID-19 response plan.
Let's Start Planning…
We know planning your wedding day can be a stressful venture. Our team is ready to take the planning stress away and answer your most burning questions to help you plan the wedding of your dreams.
Get in touch today; we can't wait to chat with you!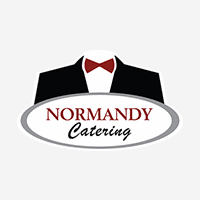 Meet the author
Normandy Catering is a leading Ohio caterer and food service provider. We believe that ingredients and passion make all the difference when it comes to taste. That's why we source local, organic and sustainable food whenever we can. We also believe that the good food should make you feel good. We'd love to help you plan the perfect event.