A Tour of the Normandy Website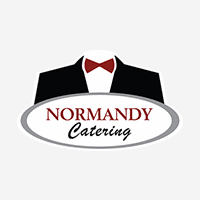 by Normandy Catering
After months of creative work and designing with you, our valued clients, in mind, Normandy Catering is officially releasing a new and improved website! You're going to find some drastic changes to better meet your needs. The ultimate goal of our new site is to provide ease of use with effective and efficient tools at your fingertips. These tools will allow us to work together more seamlessly to plan events of all kinds.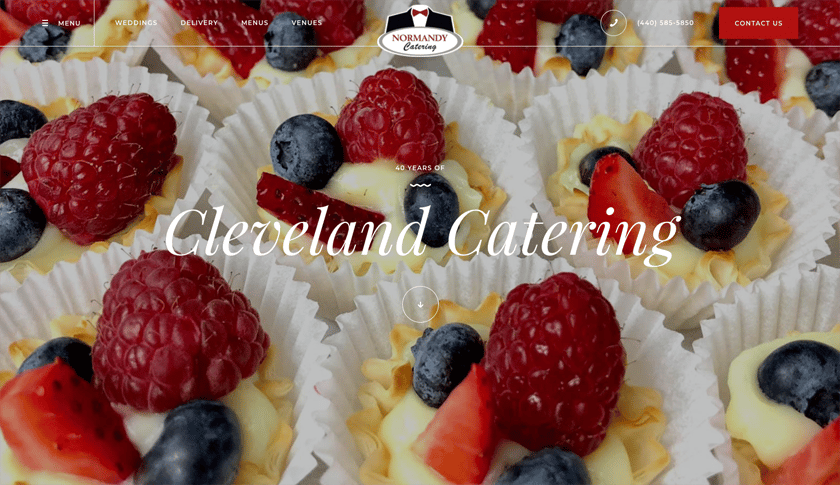 Here are a few tools and ways our new website will help make your event planning easier!
Easy all-in-one planning tool
At Normandy Catering, we serve clients with diverse needs. From family fetes like birthday or retirement parties to milestone moments like weddings—as well as corporate events and delivery—we do a little bit of everything. With that being said, each event is unique, and each event has different requirements. Our new and improved website is now an all-in-one virtual planning resource that will allow us to better service each group's unique wishes for even more fabulous events.
We also feature the verticals we serve with our contract food services:
Let's take a peek at all the tools waiting for you!
Simple navigation and organization
We've aimed to simplify. The first place we've done this is the navigation! You'll now be able to easily find the type of catering you're interested in, and that simple click will bring you to all the info you need to get started. The site is broken down into weddings, social, corporate and delivery for smooth sailing to where you want to explore.
Several chef-driven catering menu options
Everything we do is centered around providing gourmet cuisine that is not only delicious, but conscious as well. Sustainability is one of our core values, which means that where possible, we are sourcing local products that are organically grown and sustainably farmed for all our menus. It's always fun to see sample menus to get ideas circulating for your event, so this feature allows you to do exactly that.
The venue is such an important piece of every event—it's literally the backdrop that allows you to bring your event to life. Searching for that ideal space can sometimes be overwhelming, so our venue finder tool allows you to search and filter venues that match your event requirements like location, capacity and style.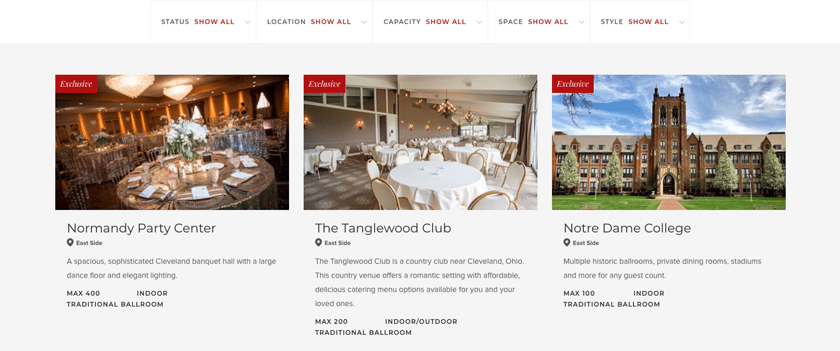 Information about food philosophy and standards
When selecting a caterer, you want to know what values they hold dear. Our philosophy is to provide seasonal fare that's carefully crafted for each client with sustainability in mind. We want to share with you the philosophies and standards that guide our operations daily, so you can put your faith in us.
Blog filled with planning tips, event spotlights and more
There is so much that goes into planning an event, and tips and inspiration are always a bonus when you're getting started! We want to showcase previous events that impress, give you all the suggestions to make planning a breeze—overall, we want to make you feel inspired and at ease about your upcoming events.
New website. Same team of seasoned professionals.
While the website is new and improved, it's the team behind the scenes that truly makes Normandy Catering who we are. We are, at the core, a local family business and have been since our beginning in the 1960s. Normandy Catering was started by Ohio native Linda Carmigiano after growing up in a family of restaurateurs, and it has been quite a journey. Linda and her husband Sandy decided to take their passions for cooking and service to the next level, and after a few successful years, they started Normandy Catering and Party Center. With a desire for expansion, in the 1980s they diversified the business, and they started offering off-site catering services to facilities like rehabilitation centers, summer camps, daycare centers and public and private schools. It was then that this branch of our business was born—and remains a staple for many local organizations to this day.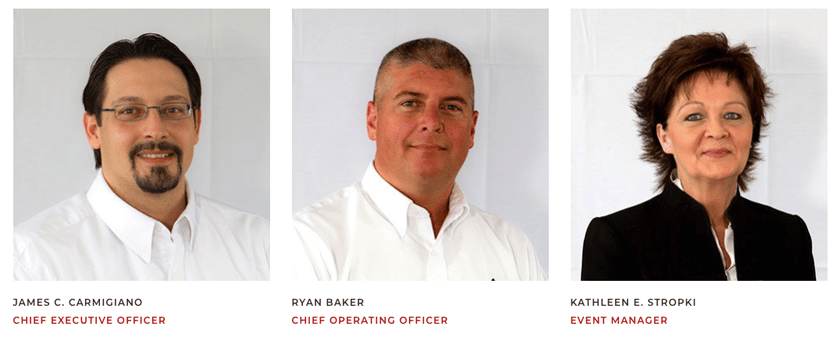 Linda and Sandy's son James has since taken over as the chief operating officer. While the company has grown leaps and bounds with partnerships and new clients and won handfuls of awards on the local and national levels, we remain true to our values of family, quality cuisine and unparalleled service.
You can explore our full history and get to know our talented team on the new site.
Are you ready to get started planning your upcoming event with us? We can't wait to welcome you to our family. Let's chat!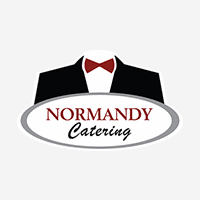 Meet the author
Normandy Catering is a leading Ohio caterer and food service provider. We believe that ingredients and passion make all the difference when it comes to taste. That's why we source local, organic and sustainable food whenever we can. We also believe that the good food should make you feel good. We'd love to help you plan the perfect event.