Downtown Cleveland Catering 101: Everything You Need to Know About Catering Your Next Corporate Event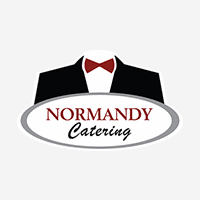 by Normandy Catering
Normandy Catering has been a member of the downtown Cleveland catering world for the past 40 years. We've seen it grow and evolve into an eclectic scene with creative culinary options for all occasions. The best part? We've been at the forefront of that growth and now have clients all over the city who count on our corporate catering services for everything from standard boxed lunches for their employee training to extravagant multi-course meals for impressive donor events. We've been through thick and thin with this city, and we wouldn't have it any other way. Cleveland is our home, our family and we are honored to be able to craft culinary delights for important milestones for companies of all shapes and sizes.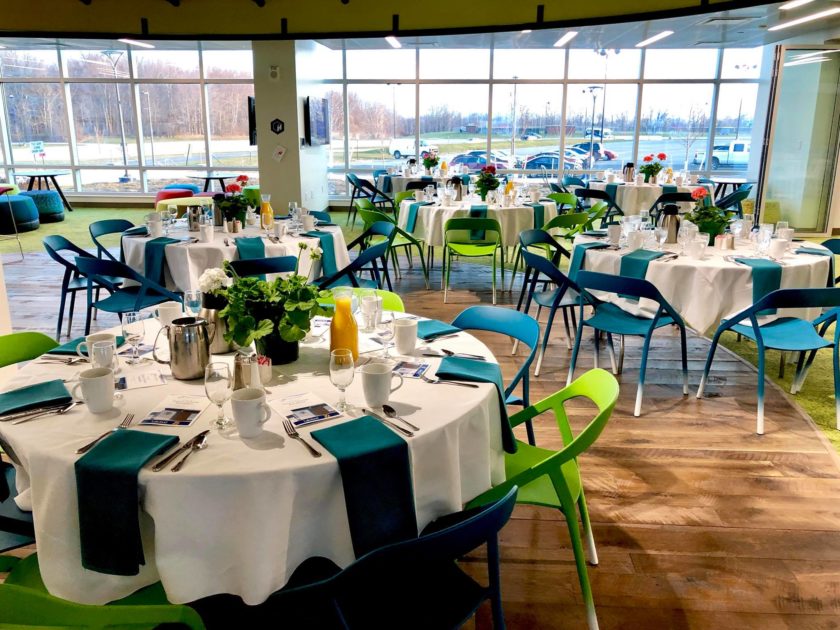 Where We Cater in Downtown Cleveland
When it comes to where we can cater in downtown Cleveland, the answer is pretty much anywhere. Whether you prefer your office or an off-site venue, there are a ton of options.
In terms of venues for corporate events, these are some of our favorites:
1163 East 40th Street, Cleveland,OH
One of the most unique venues in Cleveland, Ariel International Center is situated on three acres along Lake Erie with stunning views of the city skyline. The building is a 68,000-square-foot hub for innovation in international business development for the Cleveland area but also provides event rental space. It's ideal for corporate functions of all kinds!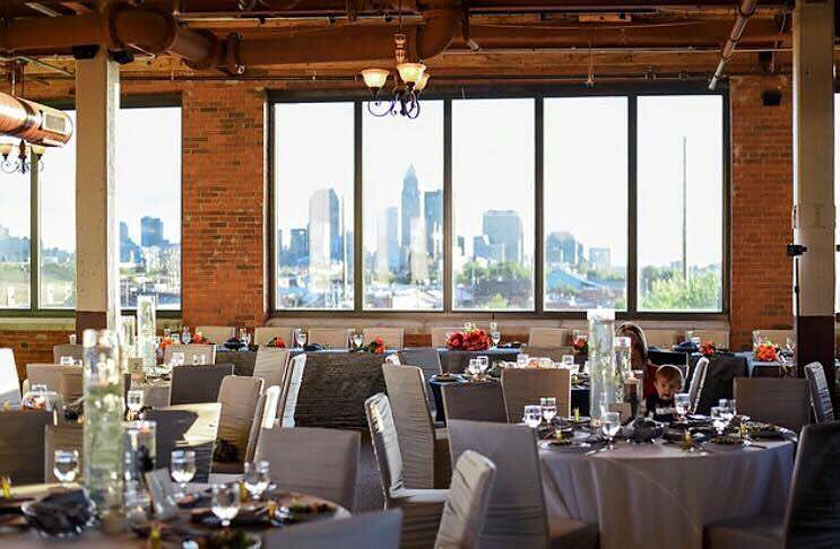 2400 Superior Avenue East, Cleveland, OH
RED Space is a blank canvas right in the heart of downtown. This warehouse-style space can be transformed with your company branding at the forefront for team building, product launches, holiday parties and more.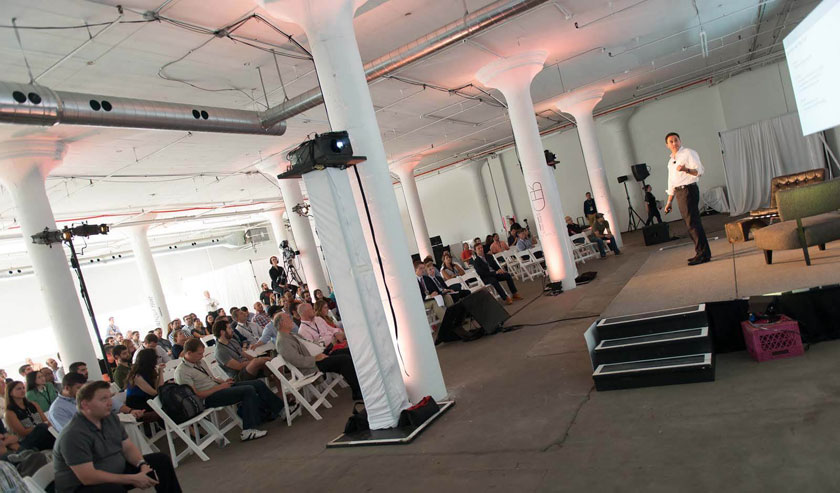 1 Lakeside Avenue, Cleveland, OH
While the courthouse may not be the first place you think of when considering places you want to bring your employees, they have the most spectacular event space! Their gorgeous rotunda is accented by intricate design and lots of natural lighting.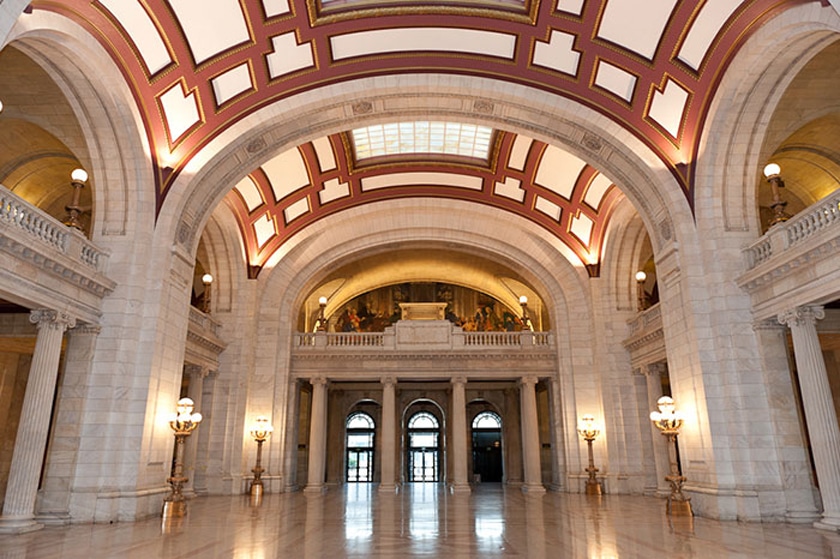 4601 Payne Avenue, Cleveland, OH
This industrial-chic venue is similar to RED Space in that it's a totally transformable warehouse space. While a historic warehouse, it was renovated by event designers with all the modern amenities you'll need to execute a flawless event for your company.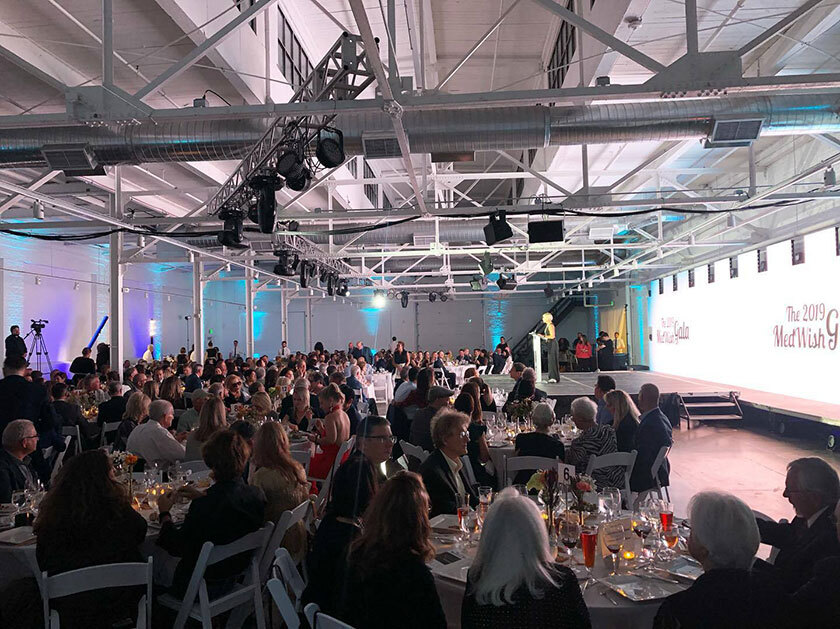 1234 Bolivar Road, Cleveland, OH 44115
The oldest independent armory in the country, Gray's Armory Museum adds a special charm to any event. It exudes history around every corner with the decor and the architecture itself—rich dark wood, colorful stained glass, intricate lighting and iron accents. The main event space, The Drill Hall, is huge with a max capacity of 1,000, making it ideal for large events.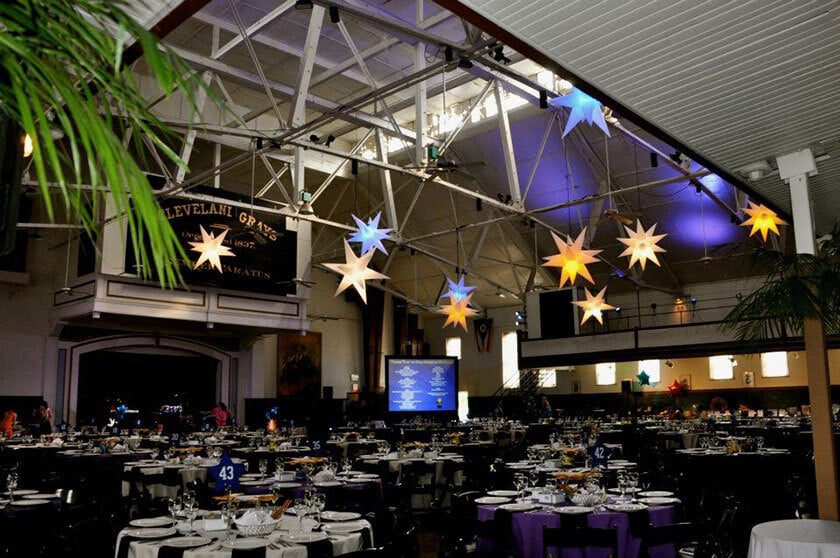 Keep in mind this is only a small selection; our team has catered all the top venues in Cleveland and can help you find the perfect fit for your event requirements.
Downtown Cleveland Catering Service Options
At Normandy Catering, we're always ready for anything. Our day-to-day is never the same, which we love! While many tend to think about catering services in terms of off-site events and special parties, we do so much more than that, especially for corporate teams.
Here are a few things we can offer:
Off-Site & On-Site Full-Service Catering
Getting off-site for a celebration or training? Welcoming your board to the boardroom for a retreat? We can provide a full-service catering team to plan and execute a flawless event whether it's at your office or another venue in downtown Cleveland.
From the menu selection to the execution, bar service, serving team, and safety of our team and yours, you can count on us for all your off-site full-service catering needs.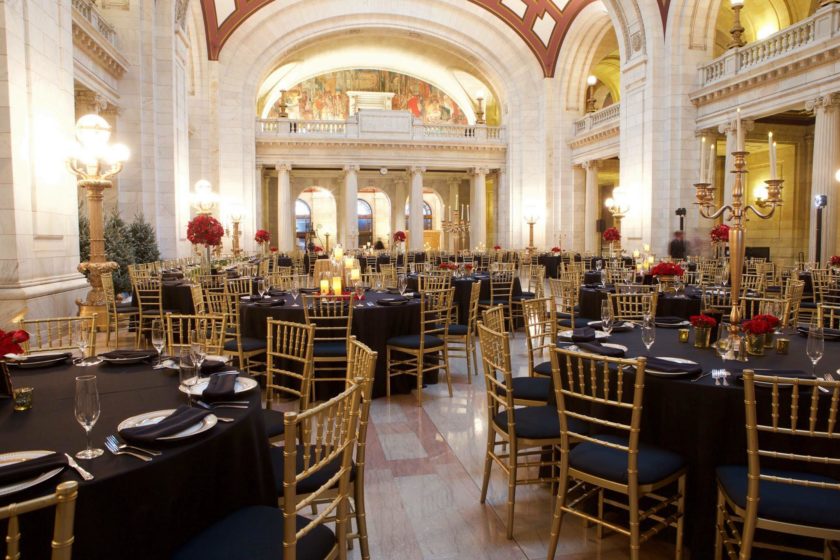 Delivery Catering
Many teams who are starting to get back to business in the office (but don't have a cafeteria back quite yet) are relying on us to provide food delivery services to feed their employees. We do individually packaged breakfast, lunch and snack items that not only taste good but also fuel creativity and productivity!
Pickup Catering
Similar to delivery, you can order off our menu for pickup if it's a smaller event that doesn't require too much service. We're happy to put something together for you, carefully packaged so that you can seamlessly transfer from our kitchen to your final destination!
Popular Downtown Cleveland Menu Items
Depending on the situation, we craft custom menus for every occasion—but there are always going to be some favorite menu items!
These crowd-pleasers are always at the top of the list for our returning catering clients:
Breakfast
Breakfast Sandwiches – Any Combination of English Muffin Breakfast Sandwiches (Ham, Bacon or Sausage with Egg and Cheese)
Oatmeal Breakfast Bar (V, GF, TN) – Hot Oatmeal, Raisins, Walnuts, Dried Cranberries, Cinnamon, Honey and Brown Sugar
Lunch
Quinoa Mango Salad (V, TN) – Quinoa, Mango, Raisins, Celery, Red Onion and Toasted Almonds
Sedona Corn Tortilla Soup (V, VG, GF) – Cannellini Beans, Corn, Tomatoes, Jalapeños, Onion, Garlic and Cilantro
Kashmir Wraps or Sandwiches (TN) – Tender Chunks of White Chicken, Hard Cooked Egg, Seedless Grapes and Chopped Walnuts Blended in a Sweet Curry Mayonnaise Dressing. Served on a Fresh Hearth Baked Roll with Lettuce and Tomato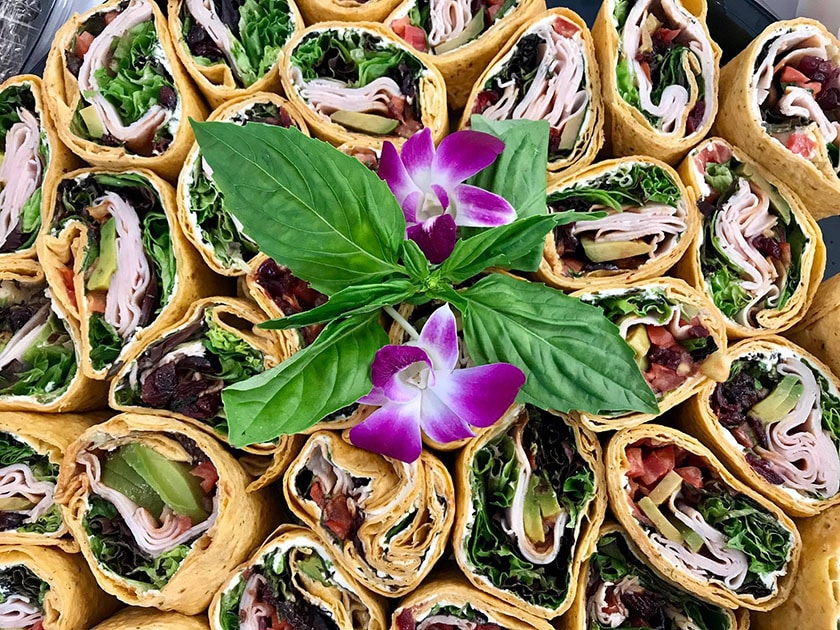 Dinner
Mahi Mahi Entree – Grilled Citrus Ginger Glazed Mahi Mahi, Pineapple Mango Salsa
Beef Tenderloin Au Poivre Carving Station – Seared and Roasted Cracked Black Pepper Encrusted Beef Tenderloin (GF). Served with Fresh Baked King's Hawaiian Rolls and Horseradish Sauce (GF)
Pork Belly Bao Station – Crispy Pork Belly, Pickled Carrots and Radish, Spicy Bulgogi Sauce on a Steamed Bun
Hors D'Oeuvres & Sweet Treats
Maryland Crab Cake (SF) – Blue Point Lump Crab Meat Pan Fried in Clarified Butter. Chipotle Aioli Sauce
Roasted Ratatouille Cocktail (V, VG, GF) – Roasted Grape Tomato, Zucchini, Yellow Squash, Red Pepper, Eggplant, Onion and Garlic. Served in a Mini Cocktail Glass
Krispy Kreme Donut Flambe Station – Chef Sautéed Grand Marnier Krispy Kreme Donuts, Chocolate Sauce, Caramel Sauce, Strawberry Sauce, Caramelized Bananas, Crumbled Applewood Smoked Bacon and Whipped Cream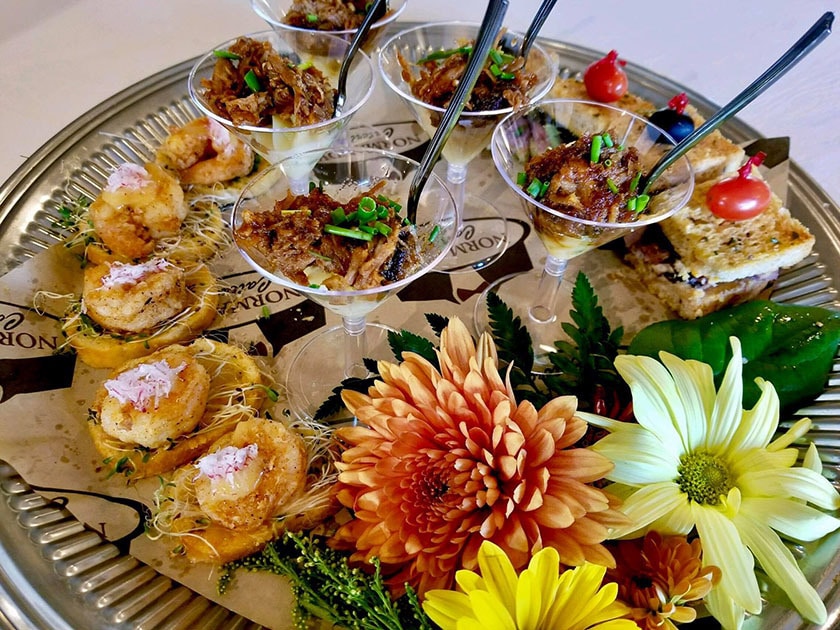 Picnics
One very popular way to celebrate right now is picnics! Our team has a specially crafted menu with all the picnic staples like:
BBQ Pork Sandwich – Slow Cooked Pulled Pork in Normandy's Signature BBQ Sauce (GF). Brioche Bun
Pasta Salad (V) – Penne Pasta, Pepper Rings, Black Olives, Green Onions, Parmesan Cheese and Diced Pimento Blended in a Tangy Dressing
Roasted Redskin Potato Salad (GF) – Roasted Redskin Potatoes, Crisp Bacon, Chopped Scallions and Shredded Cheddar Cheese in a Creamy Garlic Dressing
We can also cater to any dietary needs—we even have a full vegan menu complete with entrees, sides and delicious desserts! We're always up for a challenge, so just ask.
Are You Ready to Cater Your Downtown Cleveland Event?
Our Normandy Catering team is ready to help you plan your next catered event; regardless of where, when or how many people, we have your back! As experts in creative, nourishing food as well as the Cleveland area, we can't wait to craft the perfect solutions for your next corporate event. Get in touch today!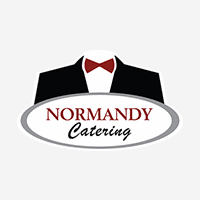 Meet the author
Normandy Catering is a leading Ohio caterer and food service provider. We believe that ingredients and passion make all the difference when it comes to taste. That's why we source local, organic and sustainable food whenever we can. We also believe that the good food should make you feel good. We'd love to help you plan the perfect event.