Fresh Cleveland Delivery Catering for All Tastes, from Meat-Free to Plant-Based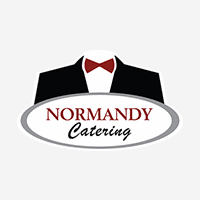 by Normandy Catering
Raise your hand if you're the do-er in the office. The one tasked with all the things big and small. We know how much can go into a multifaceted role, and that's why we're here to support you and your team with carefully curated catering delivery services in the Cleveland area!
When planning a menu for everyone in the office, let's face it—things can get tricky quickly. Everyone has different dietary requirements and preferences; when working with a big team, even something seemingly simple like an afternoon break from training can get overly complicated and impossible, right? Luckily, our team are experts in this kind of thing. With over 40 years of catering experiences off-site for groups of all sizes, Normandy Catering has developed delivery options to satisfy all office catering needs, big and small. Our team can work with you to compose a fitting menu for breakfast, lunch, dinner, snacks or a coffee break and deliver right to your office door.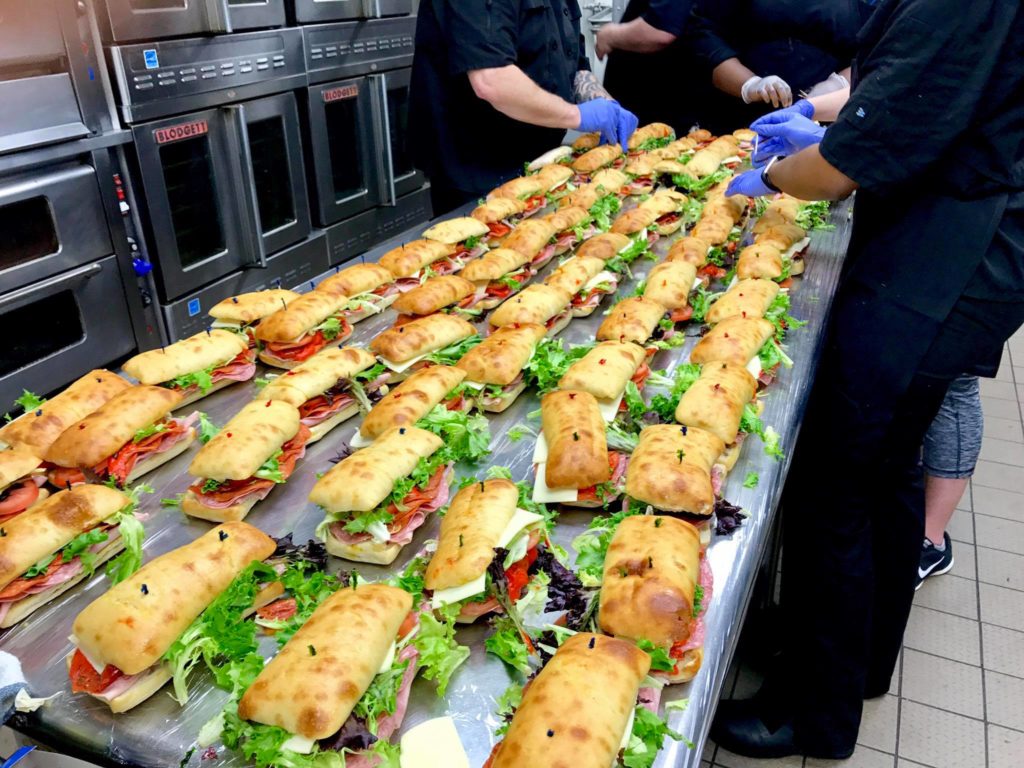 Our Food Philosophy
At Normandy Catering, our menus are sourced locally and changed seasonally so we can provide our clients with the ultimate culinary experience with each delivery.
Ever heard the phrase "food is fuel"? Well, it's true, and if you put junk in you're going to get junk out. Our delivery menus are filled with brain food. We use organic, non-processed ingredients and sub local products as often as possible with a goal to provide your team with fuel to reach those big company goals, one bite at a time.
Catering to Your Crew
As we cater for more and more companies, one of the biggest things we have noticed recently is the steep rise in the number of dietary restrictions we come across.
That being said, when planning a catered meal for your office, dietary restrictions and preferences can be huge. For example, all vegans are vegetarians, but all vegetarians aren't vegan—vegetarians just avoid meat and sometimes fish, while vegans avoid all animal-sourced products down to things like milk because it comes from a cow. It's important to clarify these differences so you can order correctly and make sure everything is labeled appropriately for consumption. Nearly 10 million Americans are believed to be vegan today, and that number is only growing. While you may assume no one in your office is following that type of diet, it's always a good idea to assume you'll have at least a few in the bunch.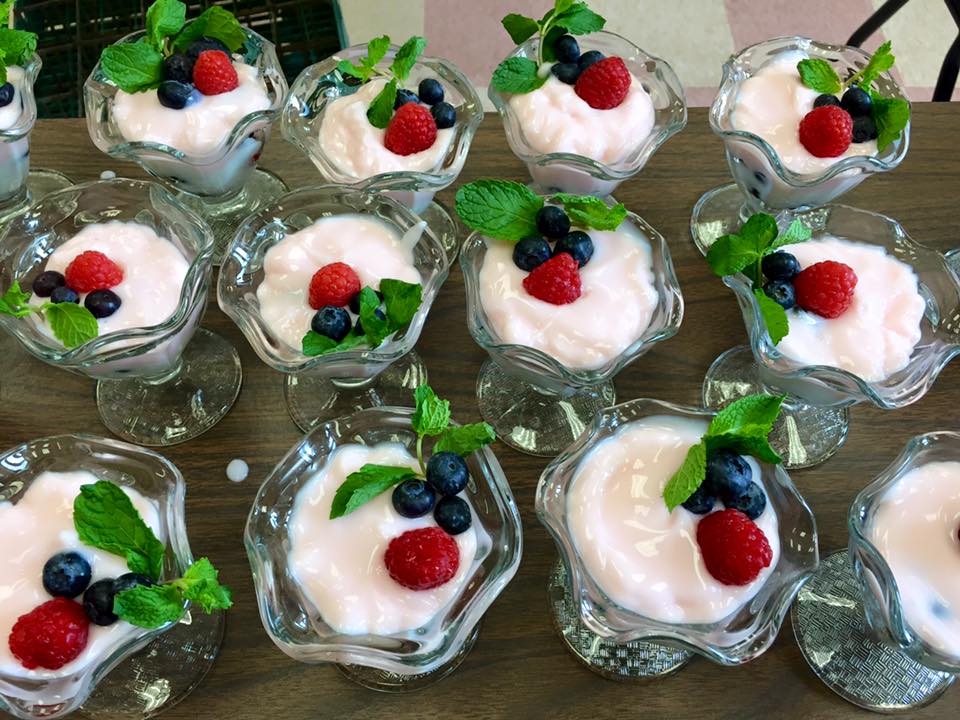 We recommend doing a pre-event survey so you can gather these details. Alternatively, you can make sure you have a variety of plant-based, vegetarian and vegan items for consumption just in case. Our team can help you determine appropriate amounts if you don't have an exact count. We can also provide options that are dairy-free, gluten-free and allergen-free with a focus on eliminating nuts and seafood, as those are common allergies.
When brought to your office, everything is explicitly labeled so the team knows what they can and cannot eat. But rest assured, there will be plenty of options for everyone regardless of dietary preferences or requirements!
Delivery Menu Deep Dive
Now, since you've heard about what we can do, let's check out specific menu items that make our clients' mouths water while still adhering to seemingly complicated dietary restrictions. We don't let that get in the way of providing impressive cuisine that is adored by all!
These dishes are favorites for our corporate delivery clients searching to fulfill certain dietary needs:
Vegetarian (V) Catering in Cleveland (Meat-Free)
Breakfast Favorite – Vegetable Quiche (V) – A French Egg Custard Filled with Red Bell Peppers, Onion, Tomato, Broccoli and Gruyere Swiss Cheese
Salad Favorite – Caesar (V) – Crisp Romaine Lettuce, Artisan Tomatoes, Parmesan Crisp and Grilled Croute
Lunch Sandwich Favorite – Vegetarian Delight (V) – Grilled Eggplant, Grilled Zucchini Squash, Roasted Tomatoes, Grilled Red Peppers, Basil Pesto, Olive Oil, Mozzarella Cheese and Garlic Mayonnaise on Grilled Focaccia Bread
Hors D'Oeuvres Favorite – Ciliegine Skewer (V, GF) – Ciliegine Mozzarella Cheese, Grape Tomato, Smoked Gouda Cheese and Sun-Dried Tomato Skewer
Dinner Favorite – Wild Mushroom Risotto (V, GF) – Creamy Arborio Rice, Sherried Wild Mushrooms, Fresh Grated Parmesan Cheese, Roasted Vegetables
Dessert Favorite – Vanilla Bean Cheesecake (V) – House Made Vanilla Bean Cheesecake, Macerated Strawberries, Chantilly Cream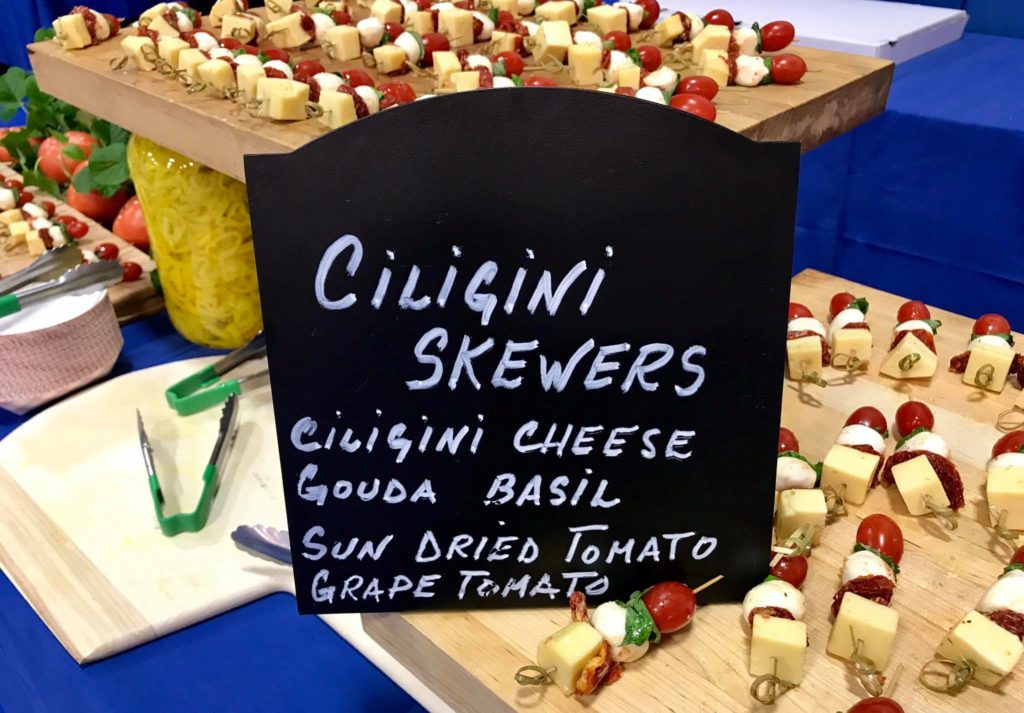 Vegan (VG) Catering in Cleveland (Plant-Based, Meat-Free, Dairy-Free)
Breakfast Favorite – Belgian Waffle Station (V, VG, TN) – Traditional Belgian Waffles Served with Fresh Blueberries, Strawberries, Bananas, Pecans, Chocolate Sauce, Whipped Cream, Maple Syrup and Butter
Salad Favorite – Vegan (V, VG, GF) – Mixed Greens, Red Peppers, Matchstick Carrots, Cucumber, Artisan Tomatoes, Broccoli and Garbanzo Beans
Lunch Sandwich Favorite – Vegan Grilled Vegetable (V, VG) – Grilled Eggplant, Grilled Zucchini Squash, Roasted Tomatoes, Grilled Red Peppers, Garlic Hummus, Lettuce and Diced Tomato on a Sun-Dried Tomato Wrap
Hors D'Oeuvres Favorite – Vegetable Kabob (V, VG, GF) – Char-Grilled Mushroom Cap, Potato Wedge, Red Bell Pepper, Zucchini Squash and Grape Tomato
Dinner Favorite – Vegan Roasted Vegetable Chickpea Pasta (V, VG, GF) – Chickpea Pasta, Roasted Summer Squash, Zucchini, Broccoli, Artisan Tomatoes, Vegan Pesto Sauce
Dessert Favorite – Fruit Kabob (V, VG, GF) – Cantaloupe, Honeydew, Pineapple and Strawberry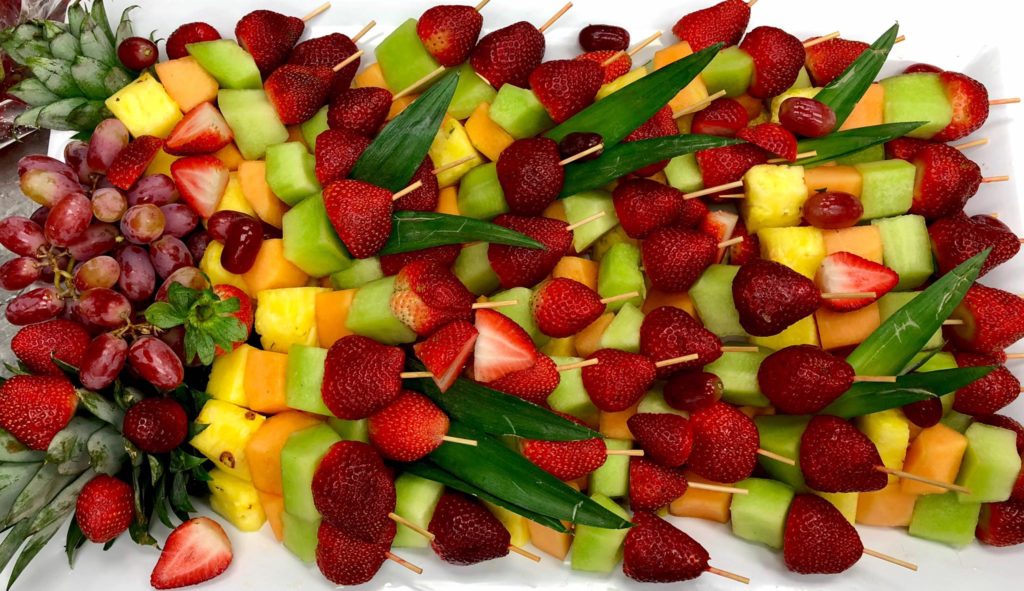 Gluten-Free (GF) Catering in Cleveland
Breakfast Favorite – Oatmeal Breakfast Bar (V, GF) – Hot Oatmeal, Raisins, Walnuts, Dried Cranberries, Cinnamon, Honey and Brown Sugar
Salad Favorite – Greek (V, GF) – Crisp Romaine Lettuce, Artichokes, Cucumber, Balsamic Red Onion, Kalamata Olives and Feta Cheese
Lunch Favorite – Sedona Corn Tortilla Soup (V, VG, GF) – Cannellini Beans, Corn, Tomatoes, Jalapenos, Onion, Garlic and Cilantro
Hors D'Oeuvres Favorite – Creole Shrimp Skewer (GF, SF) – Three Shrimp Marinated in Creole Seasonings and Char-Grilled
Dinner Favorite – Medallions of Pork Tenderloin on Sweet Potato Mash (GF) – Roasted Pork Tenderloin Medallions, Mashed Sweet Potatoes, Corn Salsa
Dessert Favorite – Vanilla Bean Crème Brulee (V, GF) – Vanilla Bean Infused Creme Brulee, Caramelized Sugar, Fresh Seasonal Berries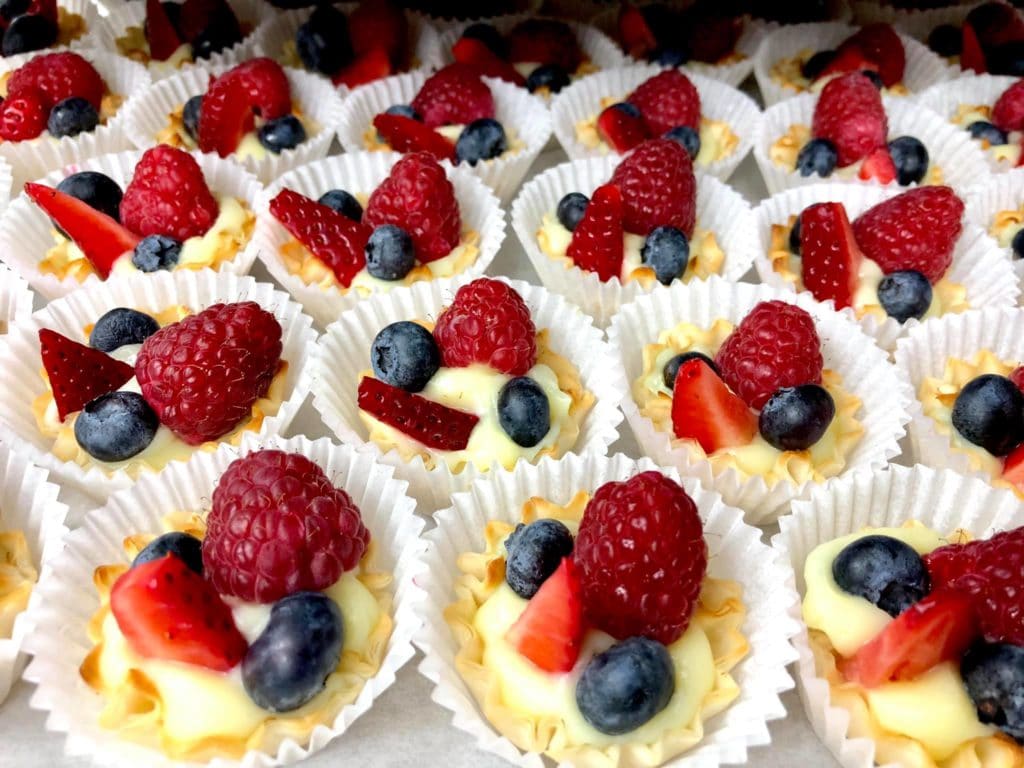 This is just a small sampling of our menu items. See the whole menu here—and remember that we can customize!
Let Us Help You with Your Cleveland Delivery Catering
At Normandy Catering, we're here to provide a stress-free delivery process that makes you feel confident and comfortable. We'll work with you to create a menu for your team that is celebration-ready or fuel for innovation. We got your back no matter what the occasion—count on us for dependable service that will make you look good. Connect with us online and fill out a form or give us a call at (440) 585-5850. We can't wait to learn more about your event goals!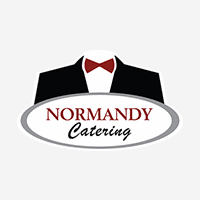 Meet the author
Normandy Catering is a leading Ohio caterer and food service provider. We believe that ingredients and passion make all the difference when it comes to taste. That's why we source local, organic and sustainable food whenever we can. We also believe that the good food should make you feel good. We'd love to help you plan the perfect event.